23.5' Foundation Walls, 14" Pilasters, West Vancouver Project
John Guest, Project Supervisor with Upward Construction & Renovation Ltd., located in North Vancouver, BC, recently formed and poured their first ICF foundation with the Nudura 8" block on Queens Avenue in West Vancouver.
Michael Upward, owner and principal, moved to Canada from New Zealand. In 2002 he created Upward Construction & Renovation and for the last sixteen years he has been building on the North Shore, from large renovations to new custom homes.
Upward's project was an interesting combination of 23 1/2' high ICF foundation walls along with 14" pilasters required by the structural engineer QQXM Engineering Ltd.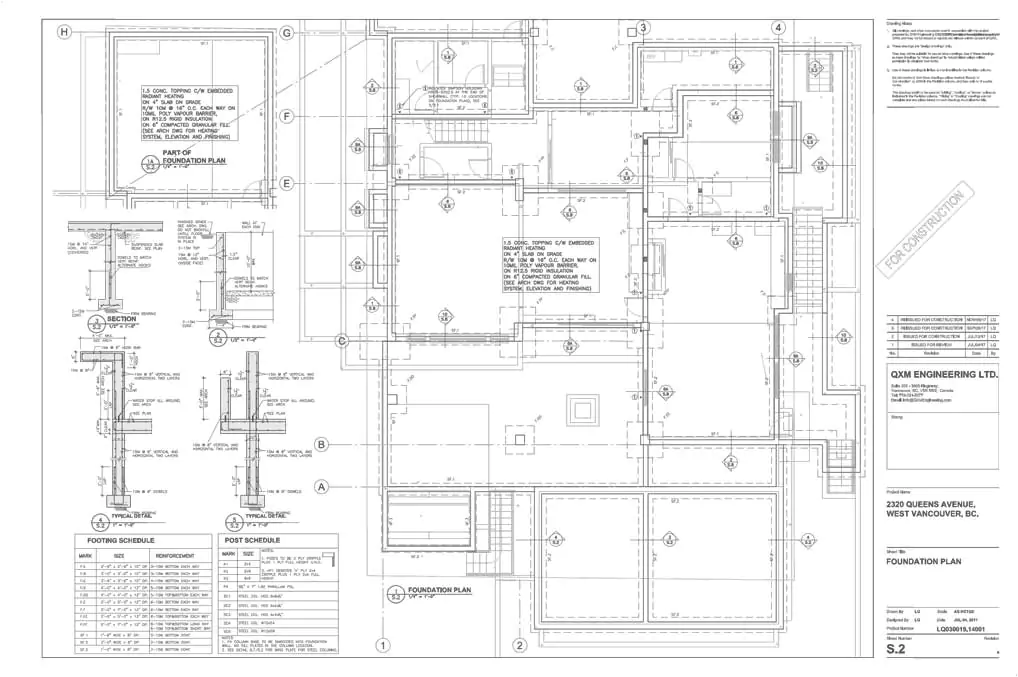 As can be seen in the foundation plan shown above, Structural Engineer Lily Qiu required 14" pilasters to withstand soil hydraulic loads around the perimeter of the taller walls.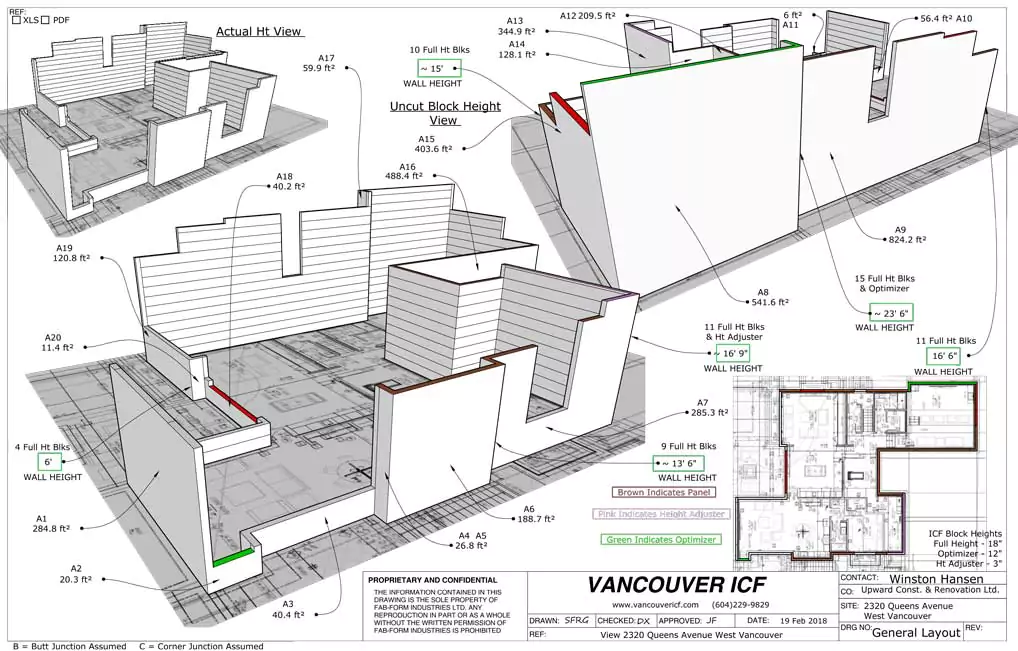 Vancouver ICF takes the 2D drawings of the architect and generates a 3D view of the foundation so that the builder can easily visualize the blocks that are being supplied. As can be seen, one of the walls on the north side had a 23.5' high wall. The first pour was 14.5', then the suspended slab was poured, followed by a pour of the remaining 10' wall.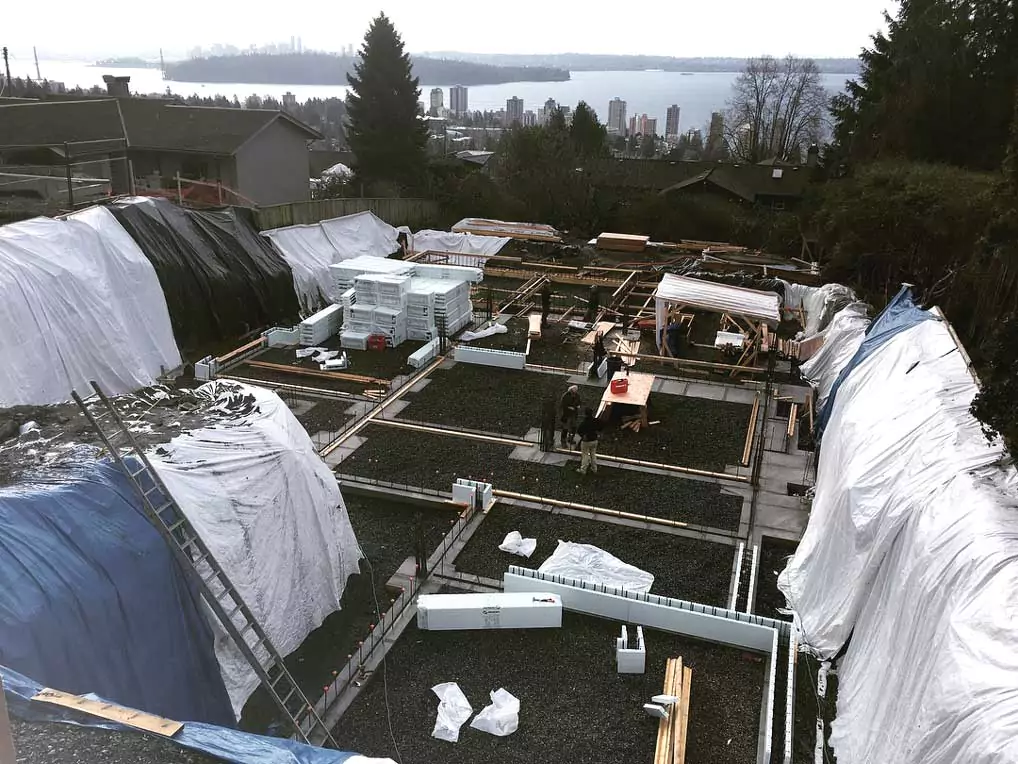 John's crew did an excellent job on the footings, using a laser for setup and pouring the concrete. Accuracy was less than one quarter of an inch.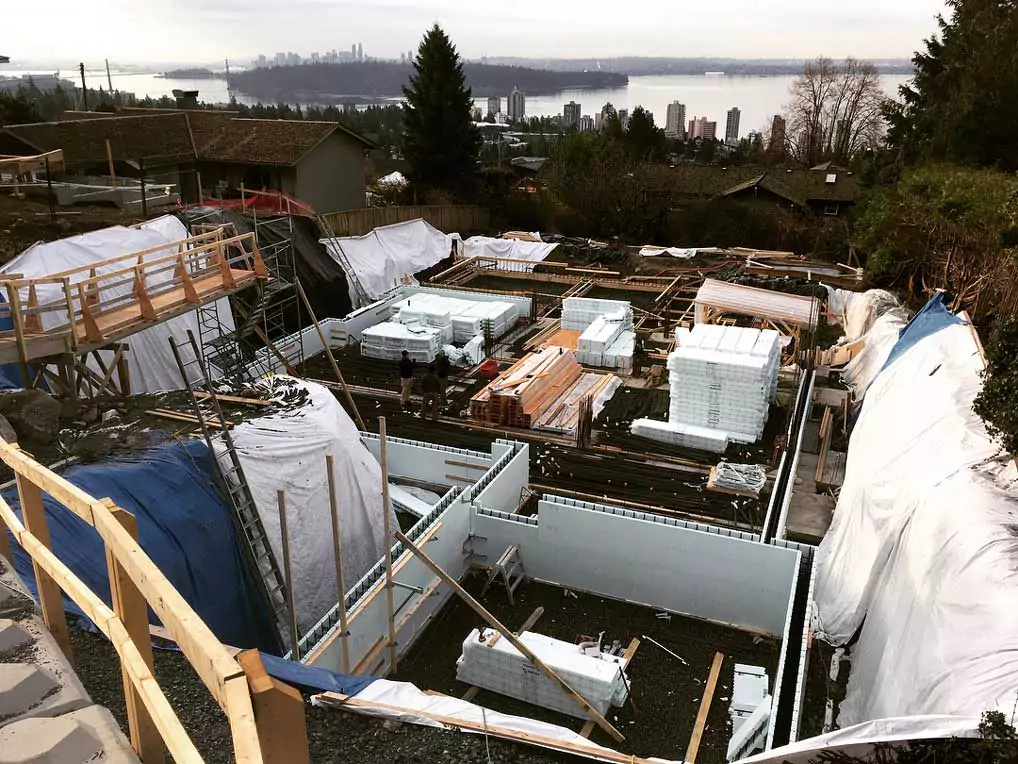 Two or three courses of Nudura have now been laid out on the footings and glued into position. Notice (on the left side) how John has rented scaffolding to enable the construction of a ramp into the site. As materials are delivered from the north side, this was a cost effective measure to lower the cost of moving manpower and materials.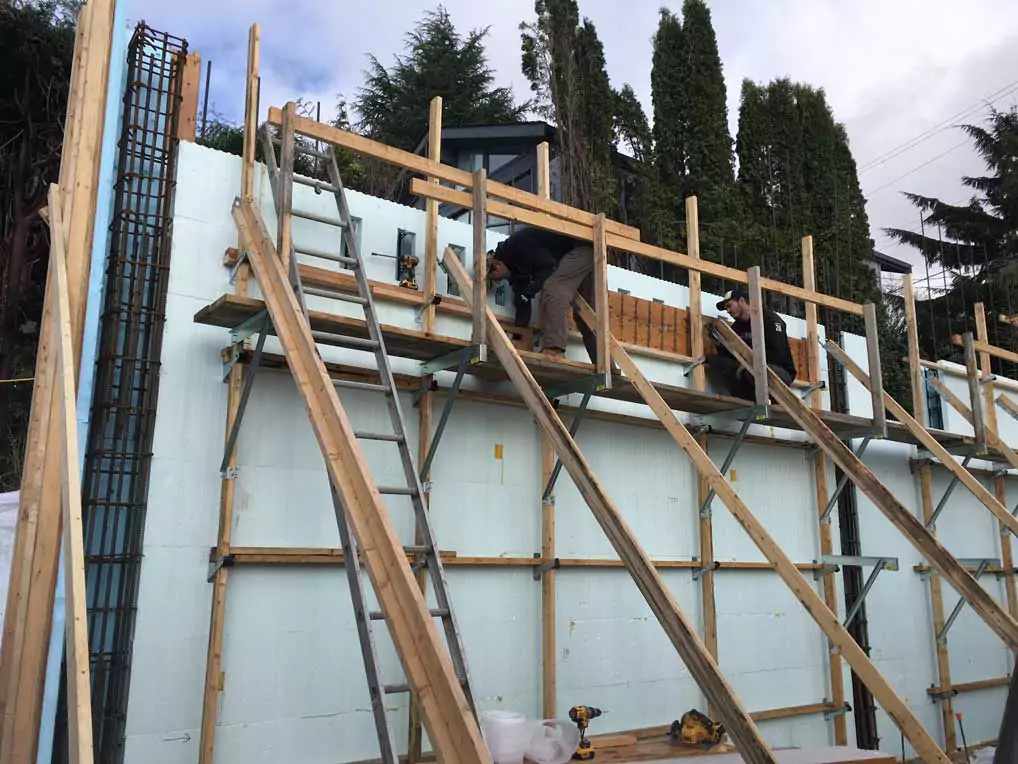 In this photo, the crew are cutting slots in the ICF block so that the concrete can flow around the anchor bolts which have been pre-drilled into the ledger board. The 1-3/4" x 11-3/4" ledger was then screw attached to the Nudura webs. Poly was attached to the back of the ledger board to protect against concrete damage.
On the left side of the photo can be seen the 14" pilaster, providing additional rigidity to foundation against soil hydraulic pressure.
Vertical steel has now been installed, ready to pour concrete.