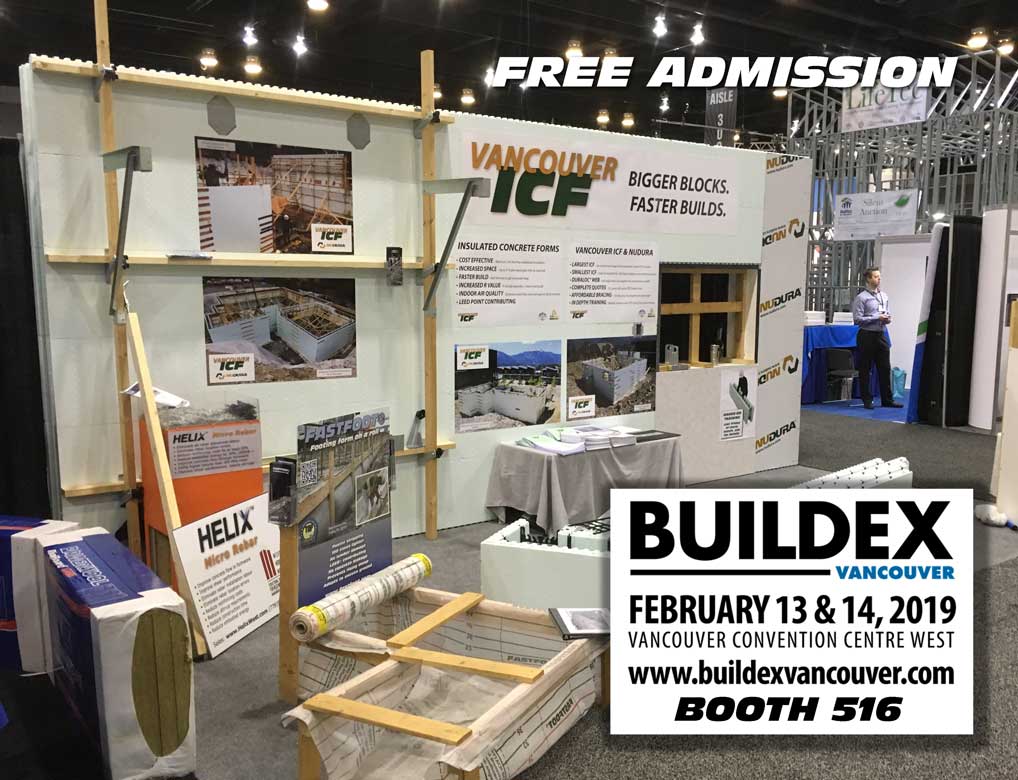 BUILDEX 2019, 13 & 14 February
We look forward to seeing you at booth 516, Vancouver Convention Centre West. Please click HERE for a free entrance pass. Just use the complementary code BXV19. We will be displaying: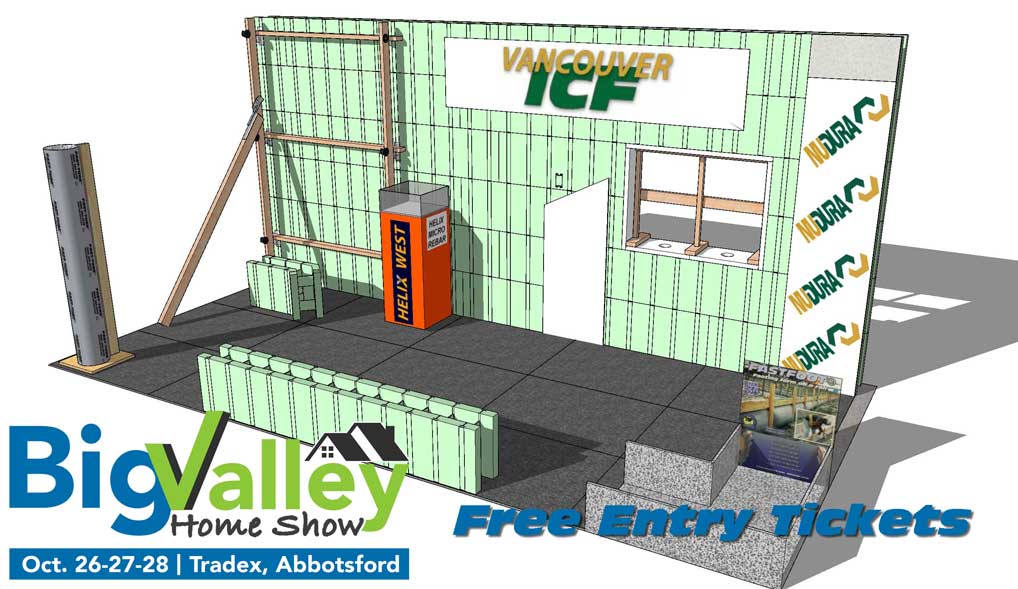 Big Valley Home Show: 26th, 27th and 28th of October, TRADEX, Abbotsford
We are exhibiting at this year's Big Valley Home Show. As ICF construction hasn't taken hold of the Fraser valley, we are excited to showcase our innovative systems. Up until October 15th you can gain FREE entry to the show by clicking on the image above or on this LINK and using Promo code "ICF".
Hours are 10:00 AM to 9:00 PM Sat and Sun; Fri starts at 1:00 PM.
We will be showcasing:
We look forward to seeing you at the show.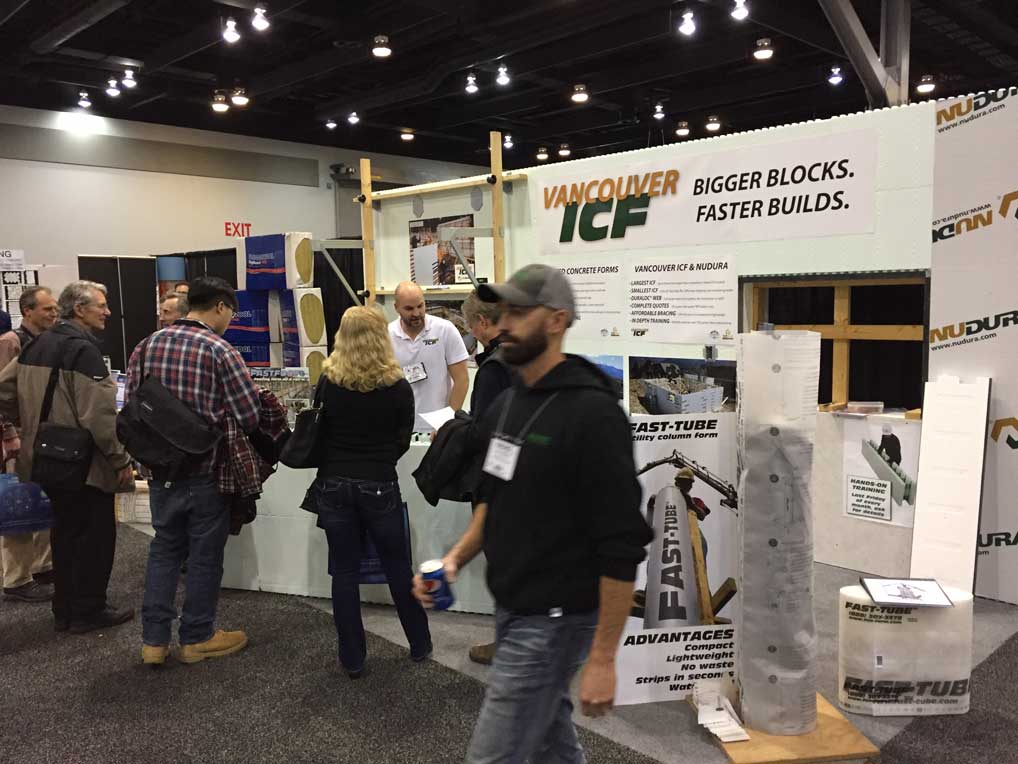 Buildex 2018
Just a great show with great interest in our products: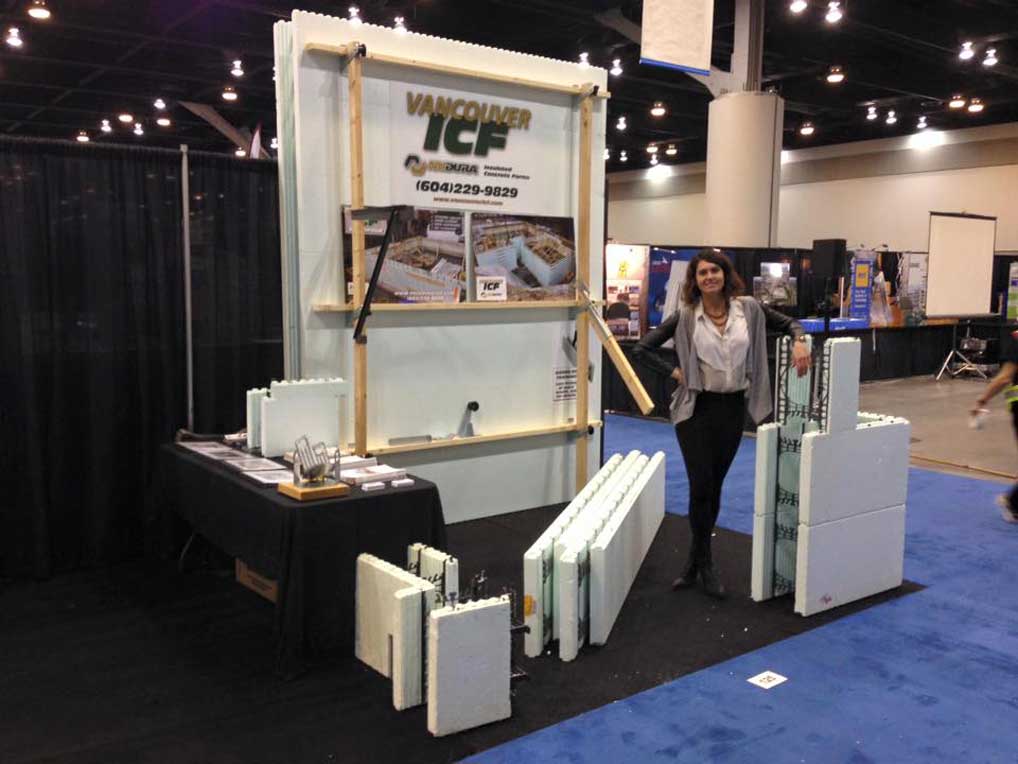 Buildex 2017
Another great show for Vancouver ICF. Now were the builders coming to seet the Nudura block or Angela?
We showcased: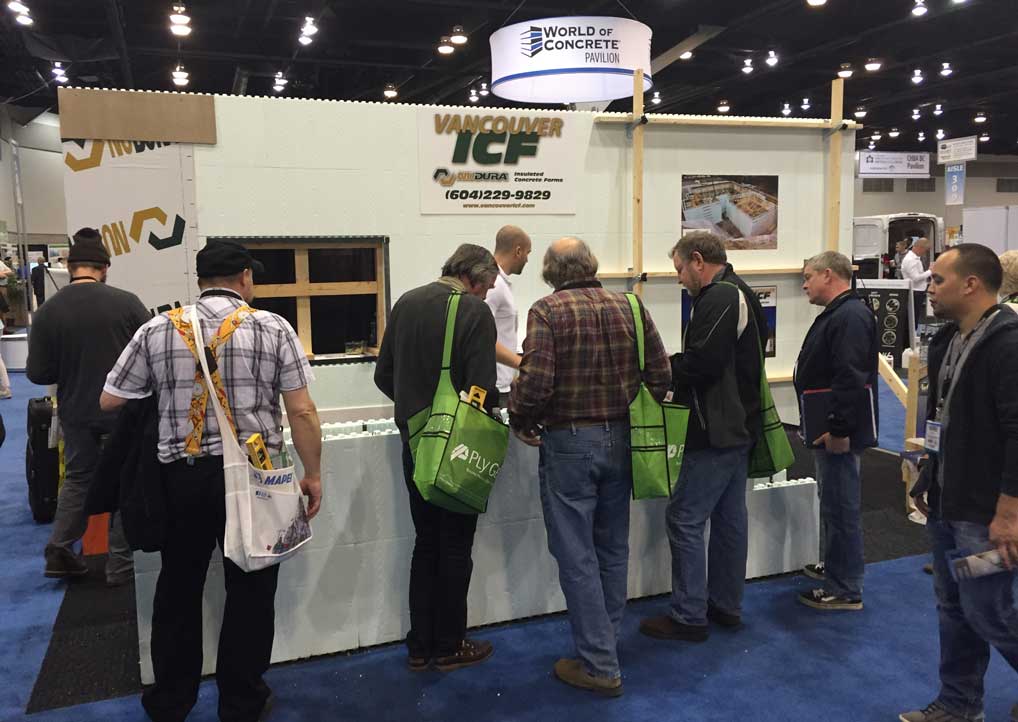 BUILDEX DISPLAY 2016
Here's our booth for the year 2016. "It was a very busy show for us", said Joey Fearn, Marketing Manager.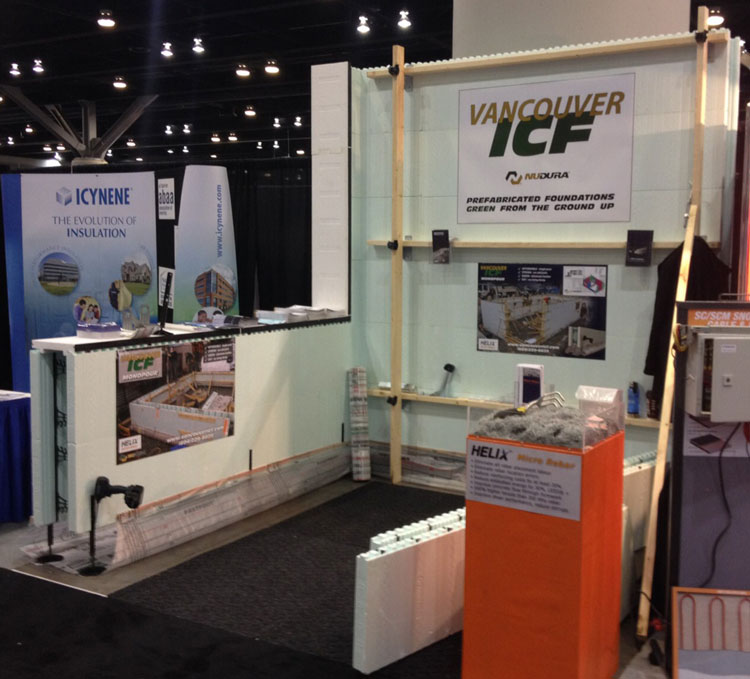 BUILDEX DISPLAY 2015
"It was our best Buildex Show ever!", confirmed Joey, Marketing Manager. "We got as many leads from this two day show as we got from the World of Concrete which lasted four full days."