Nudura Foundation used with manufactured Bone Structure®
Randy Warm, President of Ringmaster, is an authorized Bone Structure builder in Whistler. Bone Structure is an innovative manufactured steel frame system.
Developer Tony Fontana with Fontana Construction Ltd was excited to use Nudura and Bone Structure on his single family project.
The 3D view below shows the foundation formwork as created by Vancouver ICF. Notice the different wall heights as shown by top of wall colours.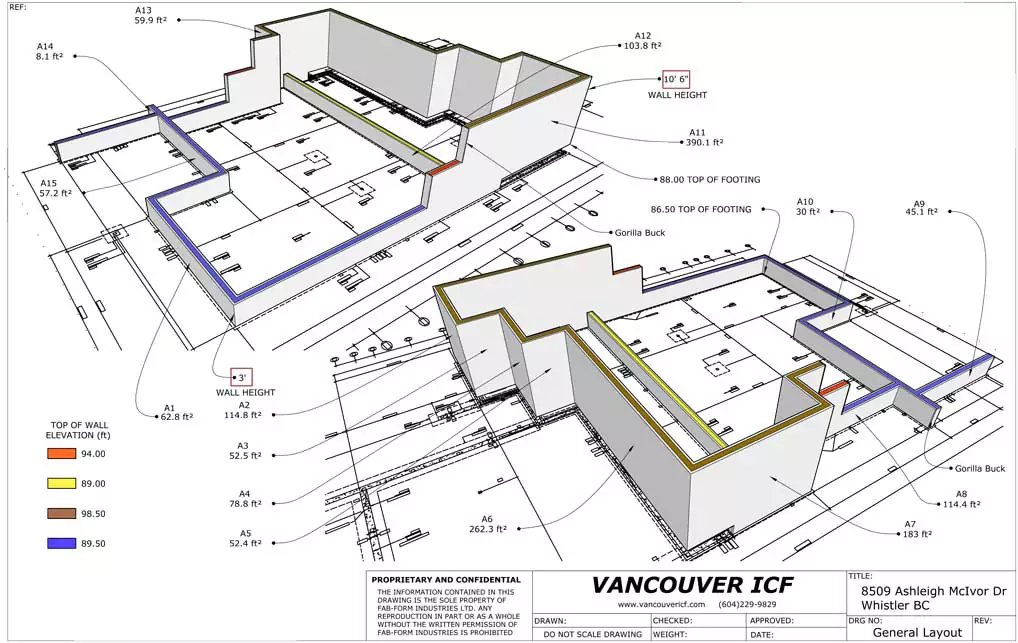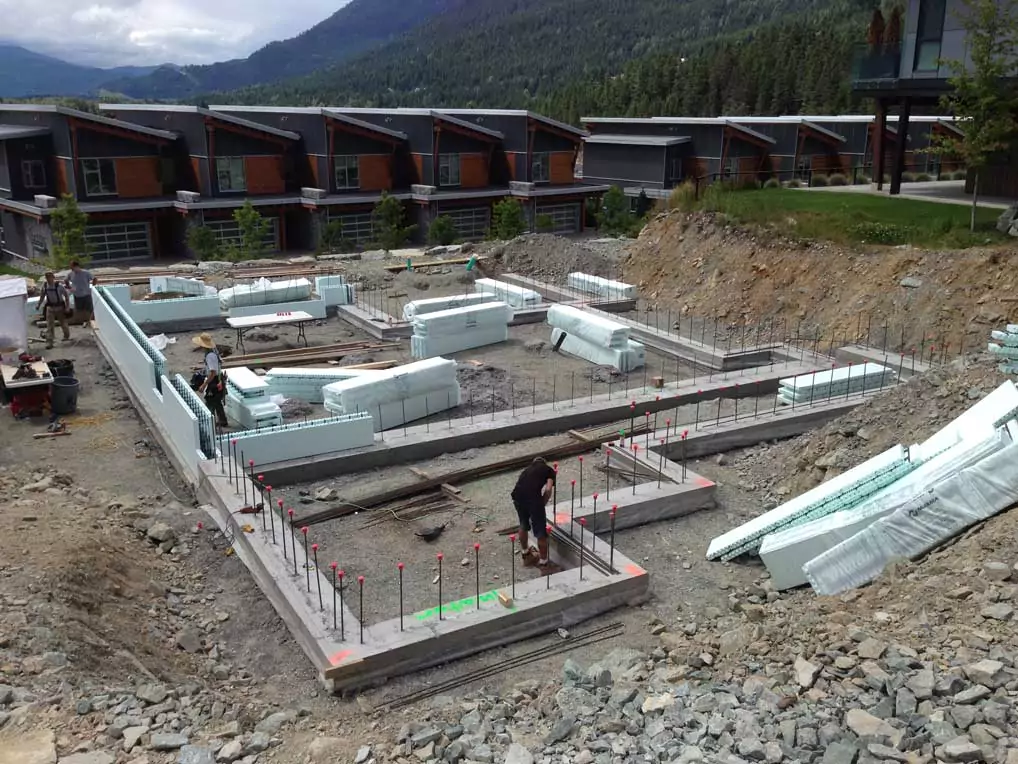 Here the contractor is beginning to stack the Nudura blocks on the footing, time is 12:00 AM. Randy has installed 18 inch steps to match the height of the Nudura block. Footings are dead level.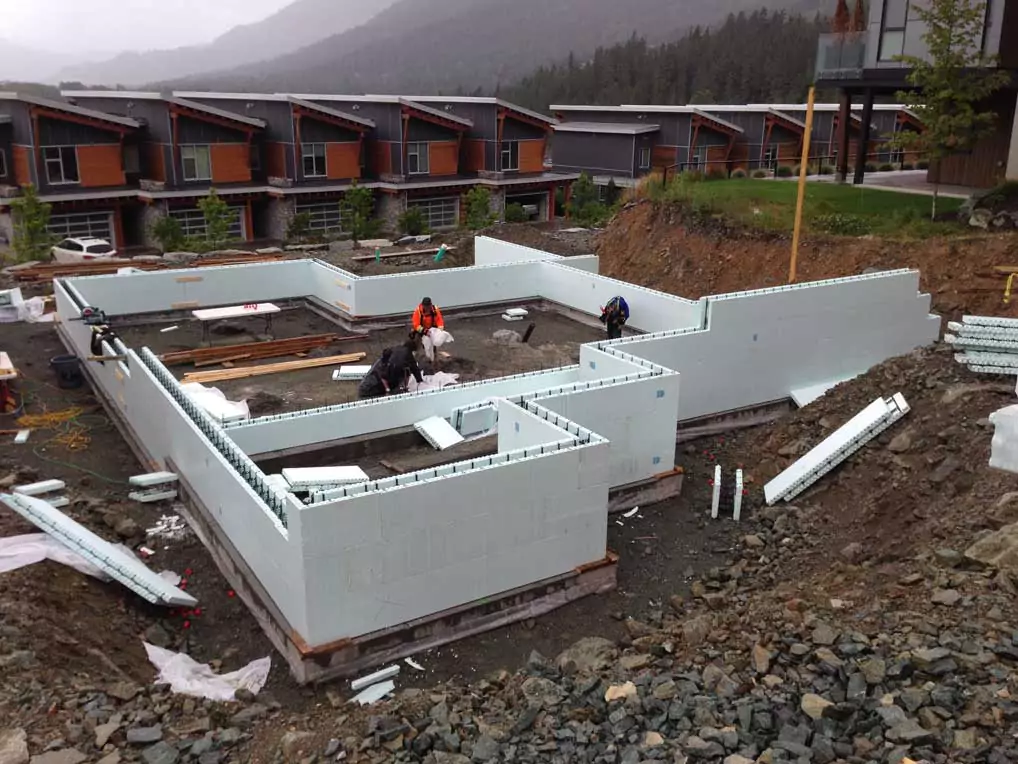 Three hours later four levels almost complete. As each Nudura block is 12 square feet, the installation goes very fast.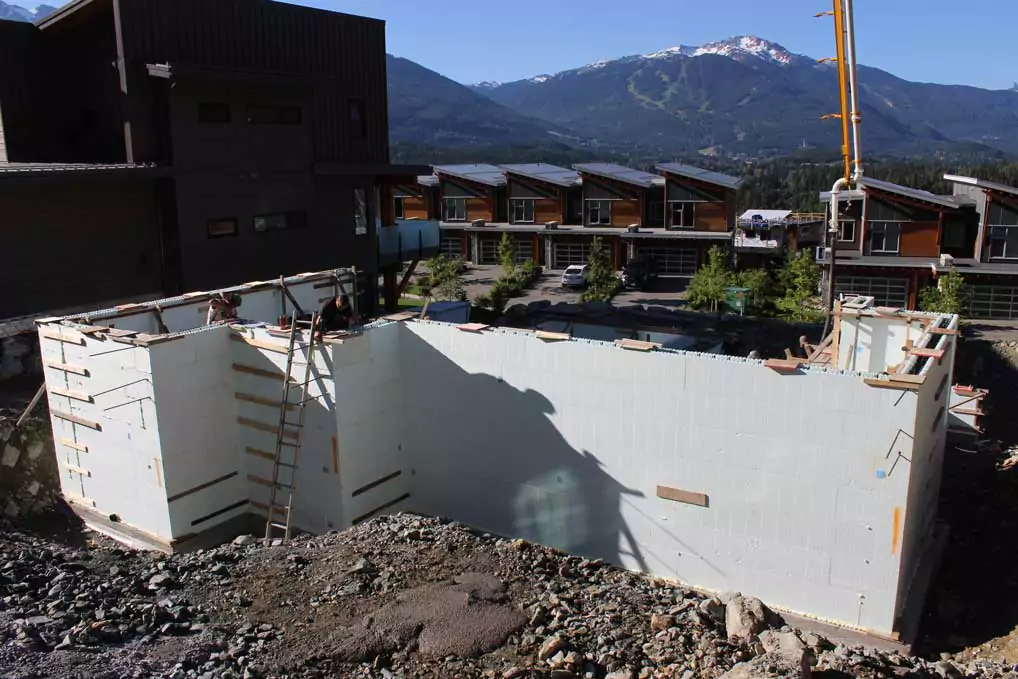 The formwork is complete, bracing installed and anchor bolt location being confirmed.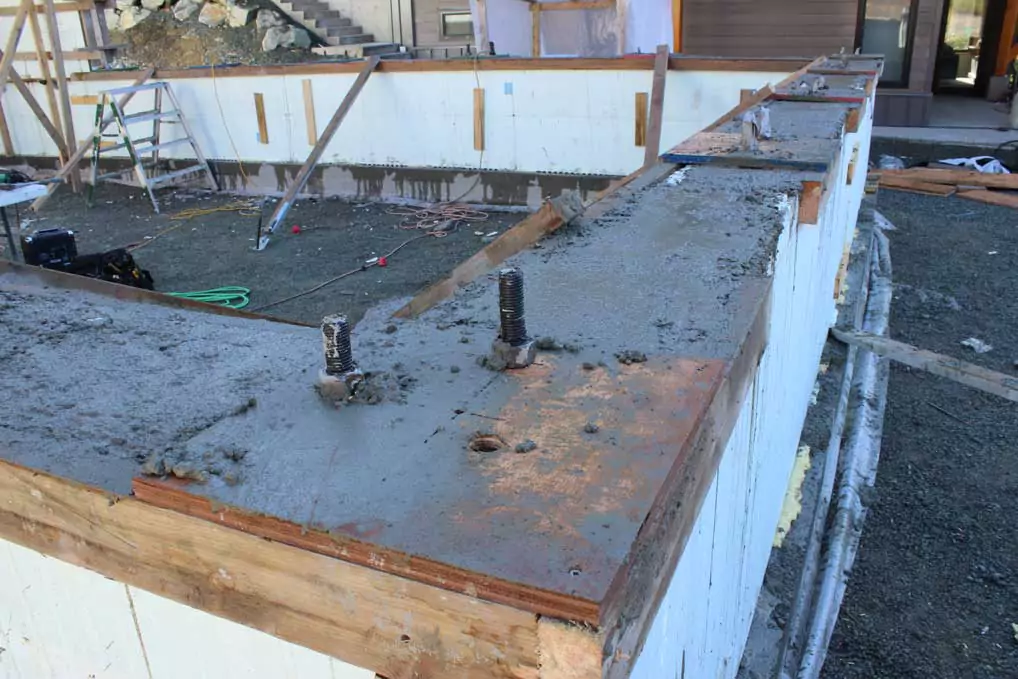 Bone Structure buildings require anchor bolts precisely located at each steel column. 3/4" plywood templates are screwed in exact position using 2x4s on each side of the wall.
As Nudura webs run continuously from top to bottom of each block, there is no settlement when pouring concrete. Top of wall elevations are maintained.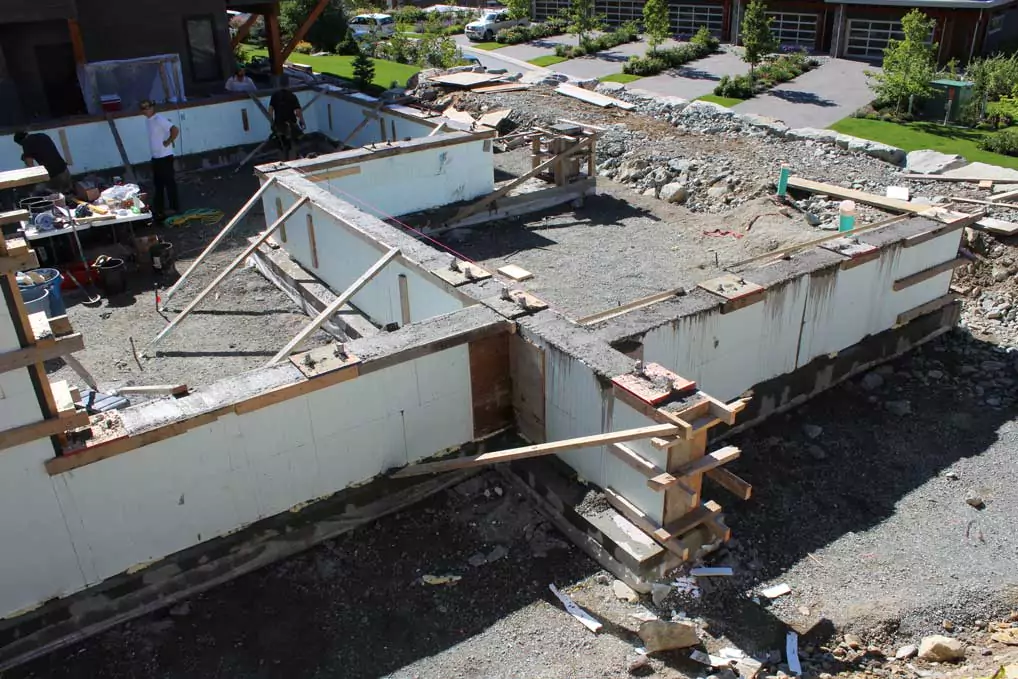 T-junctions were formed using plywood gussets and dimensional lumber. While Nudura does make Ts, they introduce two addional marriage lines on each side of the T-block. Most contactors find the butt joint to be quicker.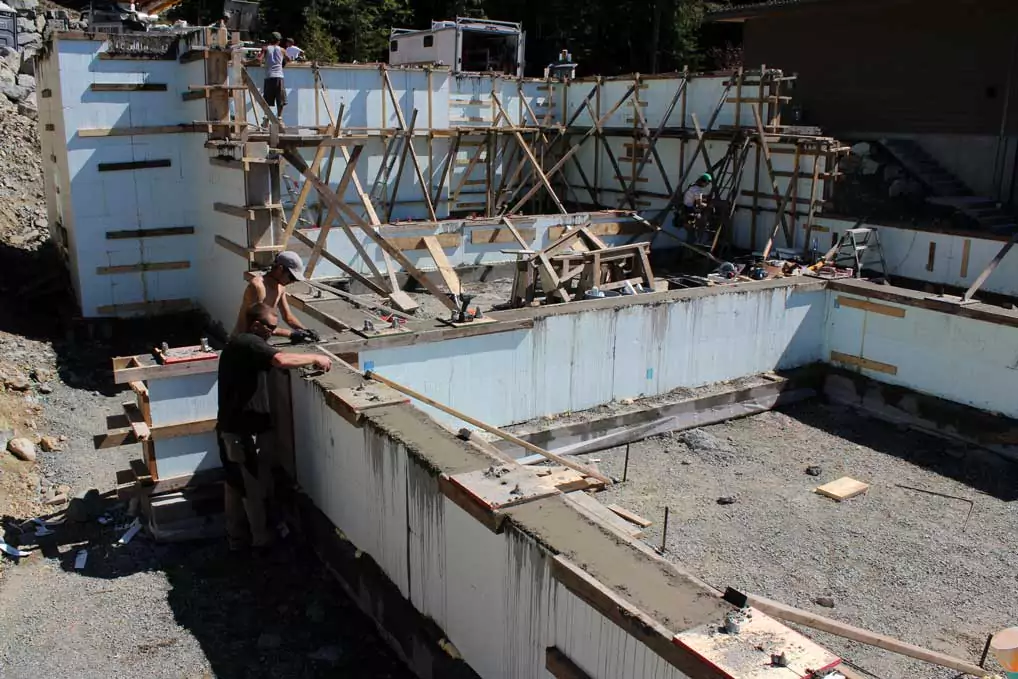 This photo shows the completed foundation after screeding. The foundation was ready for concrete in three days.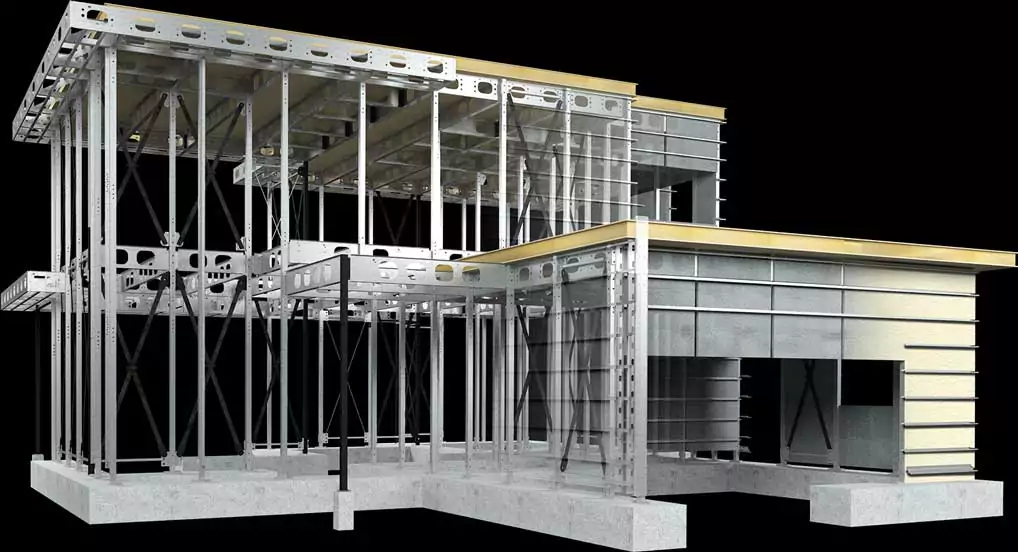 Here's an image of a typical Bone Structure, showing the steel post and beams. Accurate layout of column anchor bolts is critical.