Red Sky Townhome Project
Red Sky at Baxter Creek in Whistler is the second phase of a very successful townhome development by Baxter Creek Developments. The bright and spacious mountain townhomes are 2,000 square feet in area and offer panoramic views of Whistler and Blackcomb mountains. Phase two contains five buildings, each with five townhomes.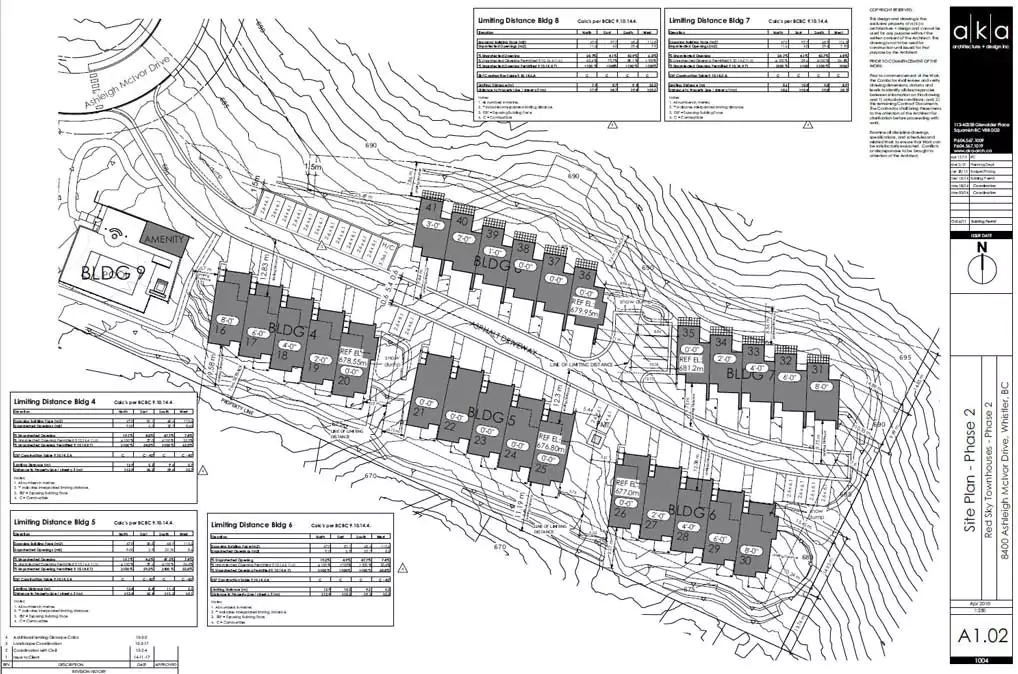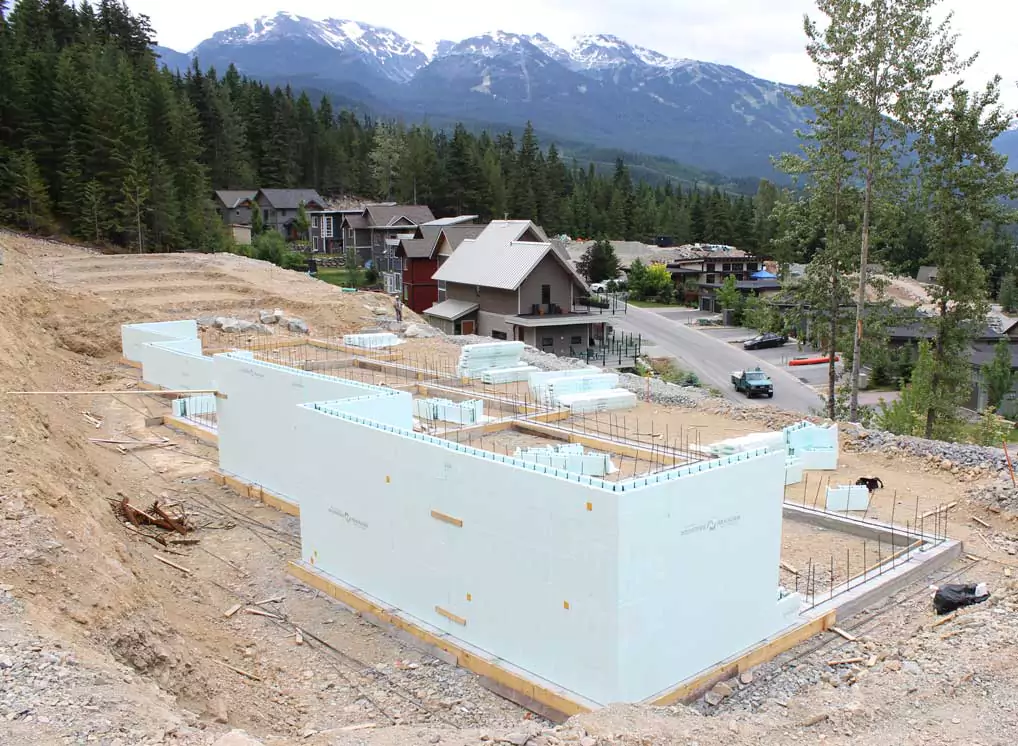 This is a view north west of building 5. To the right can be seen the completed townhomes of phase one. To the left (not shown) is building 6. The steep slope of the site required 13' 6" walls on the uphill side, with short stem walls on the downhill side allowing walk out living space. Zont bracing is perfect for aligning different wall heights for projects such as this with changing grades.
Both the developer and architect chose the Nudura® ICF to achieve effective R24 thermal performance on the foundation walls. This is important in the cold/hot climate of Whistler BC.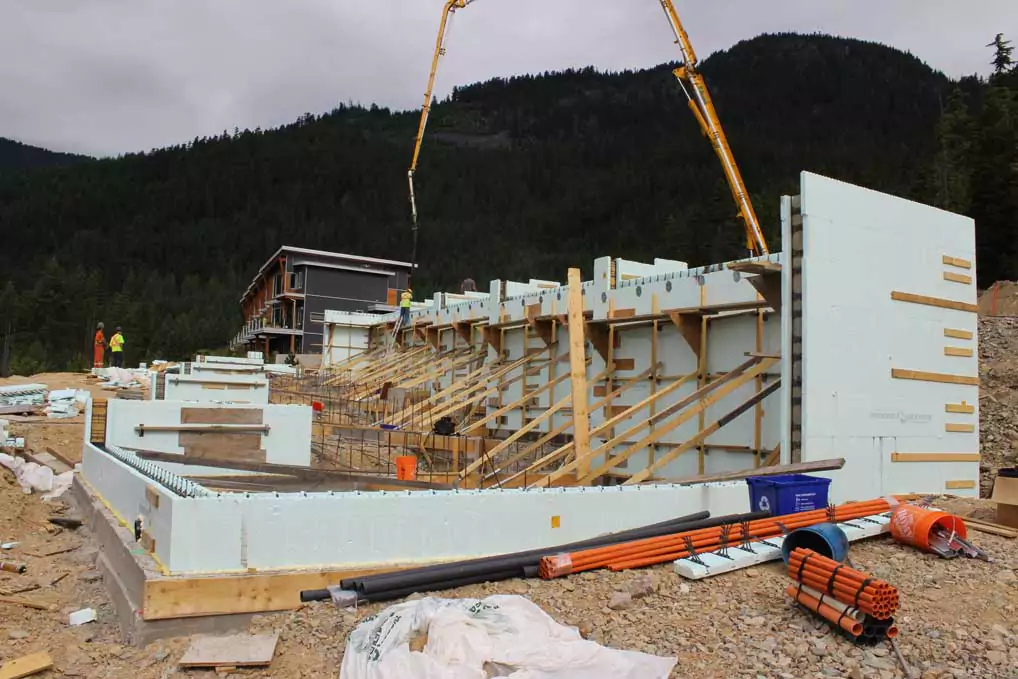 This view from the north shows the different wall heights on the uphill and downhill sides. This provides above grade living space for the lower level. Also note a height increase between the units progressing south of about 2' per unit.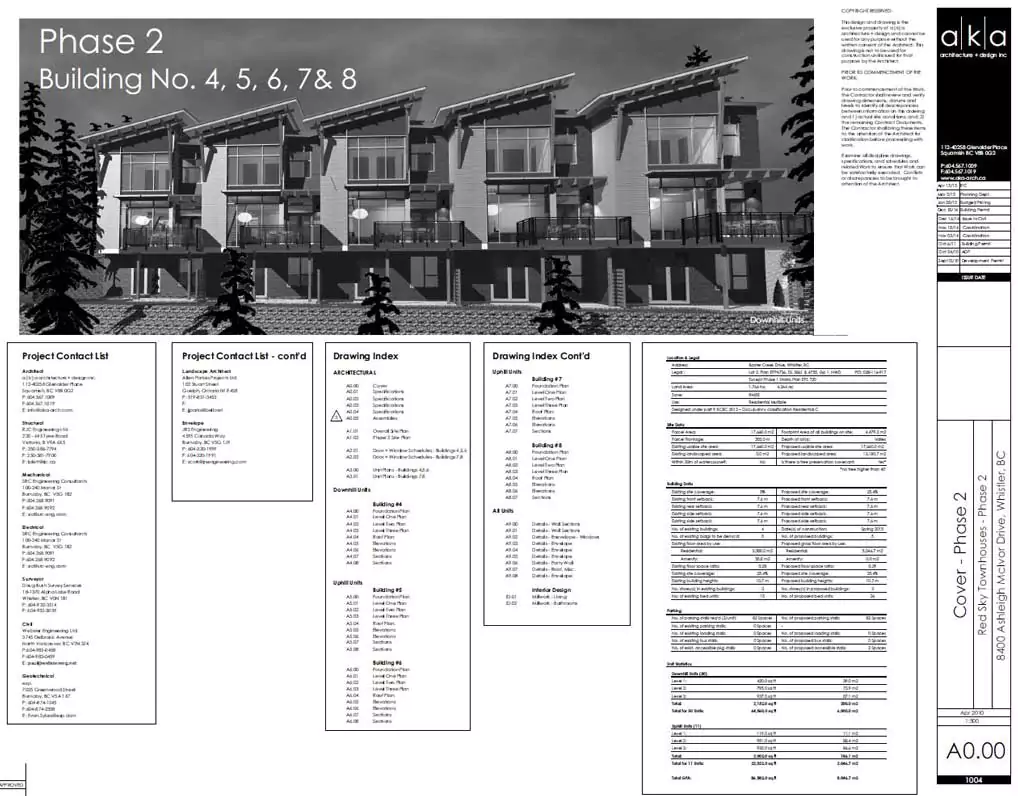 The architect is a|k|a architecture + design inc. located in Squamish, BC, winners of the 2014 Canadian Wood Council, BC Wood Works Design Award. a|k|a is a LEED® (Leadership in Energy and Environmental Design) accredited firm and a member of the Canada Green Building Council. They take pride in being experts in "Green" and sustainable design and construction.
a|k|a designed the townhomes to include large decks, double car garages, ground floor patios and open plans with the living room, dining room and kitchen all on the entry level.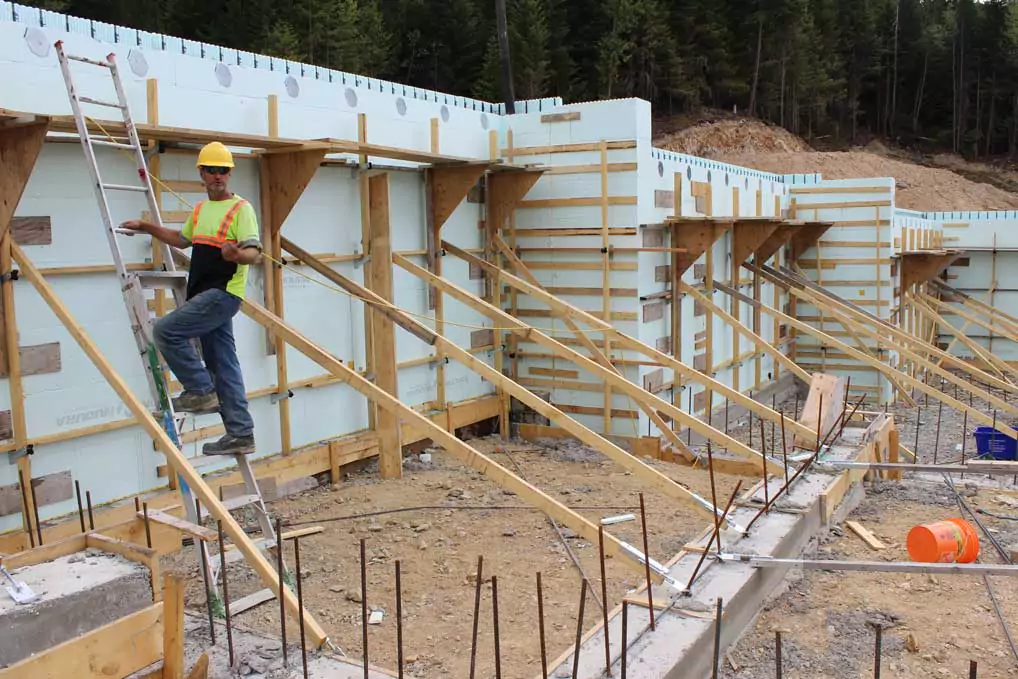 "The ICFs allow much straighter walls than could be achieved with plywood forms", confirmed Shawn McDaniel, Squamish Prefab forming contractor. "And when we're finished our client ends up with fully insulated foundation walls. With plywood, the framing contractor would have to build a fully insulated 2x6 stud wall inside the concrete to achieve the same thermal performance."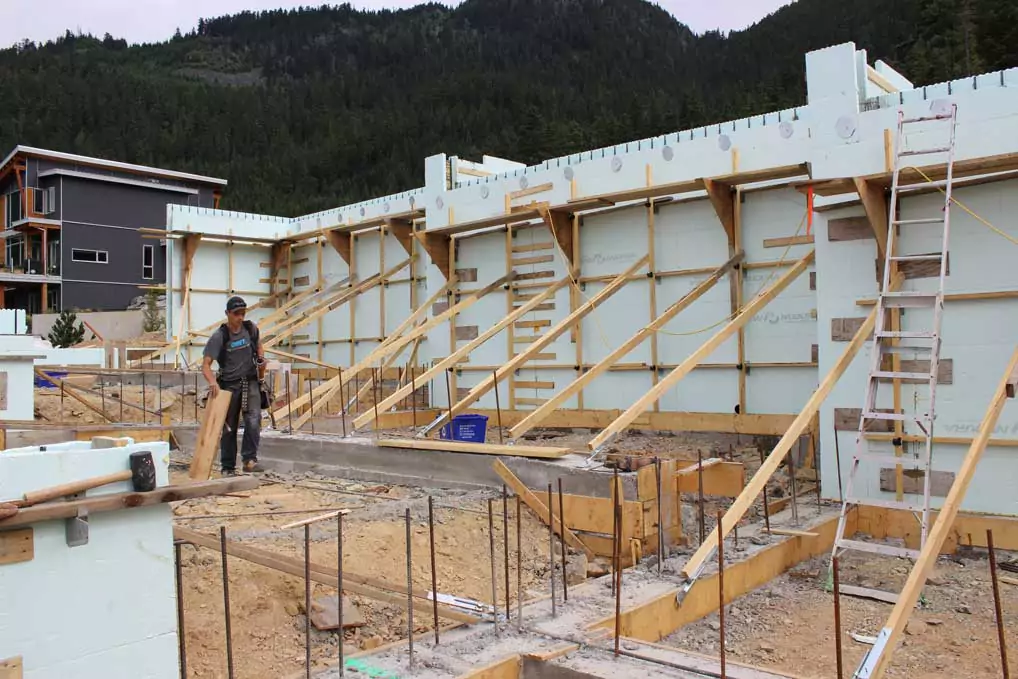 "To get a wall truly straight using plywood is tough to do, and you can't move a wall after you pour. With ICFs and Zuckles you can move the wall up to 1/2" without any trouble. This means the home owner gets a plumb and true wall", said Shawn.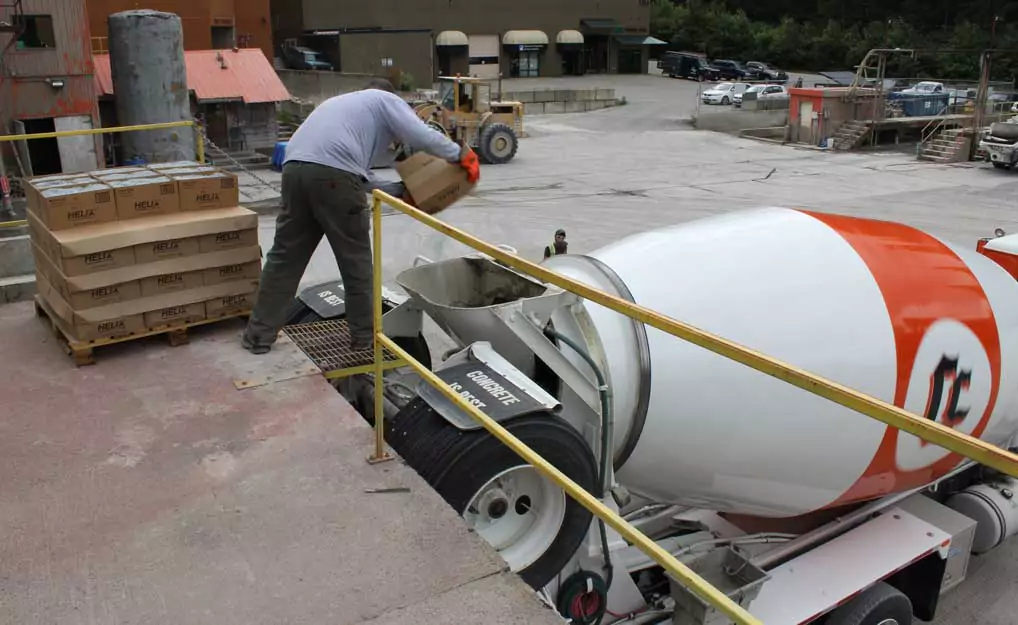 Conventional rebar was replaced by Helix®. The fibers were added to the concrete at the Cardinal Concrete plant in Whistler, BC. Dosage for the walls was 14.85 kg/m3.
Helix® improved the bending moment capacity over rebar by 30% (40.4 to 31.0 k-in/ft); shear performance 230% higher (14.3 to 4.3 k/ft) and durability and toughness 28% higher (62.0 to 49.0 lb-in/ft).