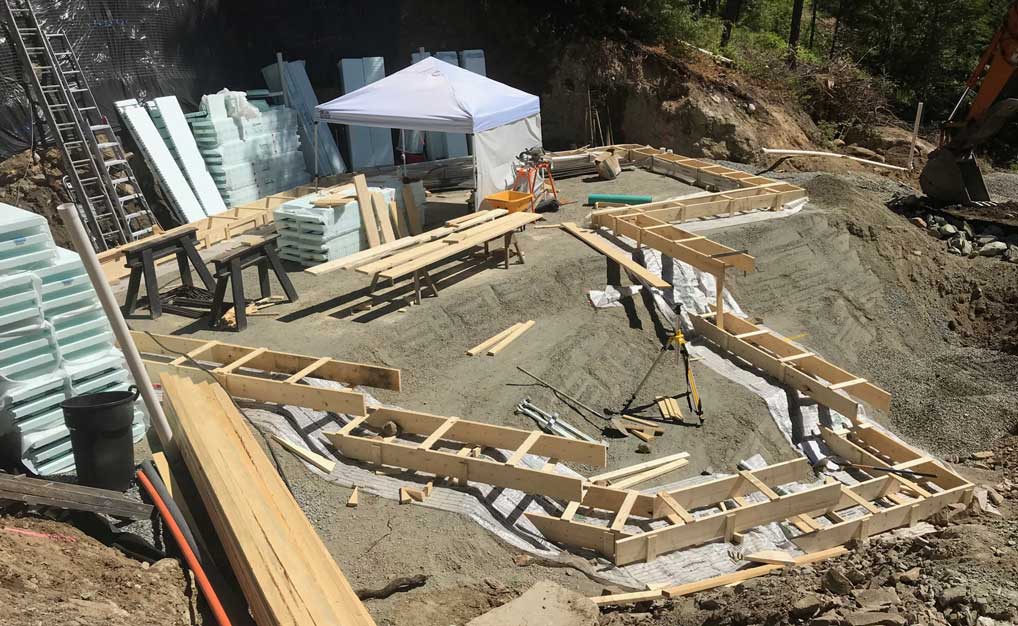 Monopour Staked System
This method allows you to pour the footing and ICF wall at one time and is ideal under the following conditions:
Cost of delivery of concrete is very expensive;
Cost of concrete pumping is very expensive;
Excavation is complex with multiple steps;
Walls greater than 10' in height;
In general, the Monopour Staked Method is always more cost effective than pouring the footing first.
Steel reinforcing is best provided using Helix® micro rebar, reducing site labour and installation time. When doing the monopour, the foundation and footing behave as an inverted "T" beam. This can reduce the amount of steel reinforcing required (contact us for details).