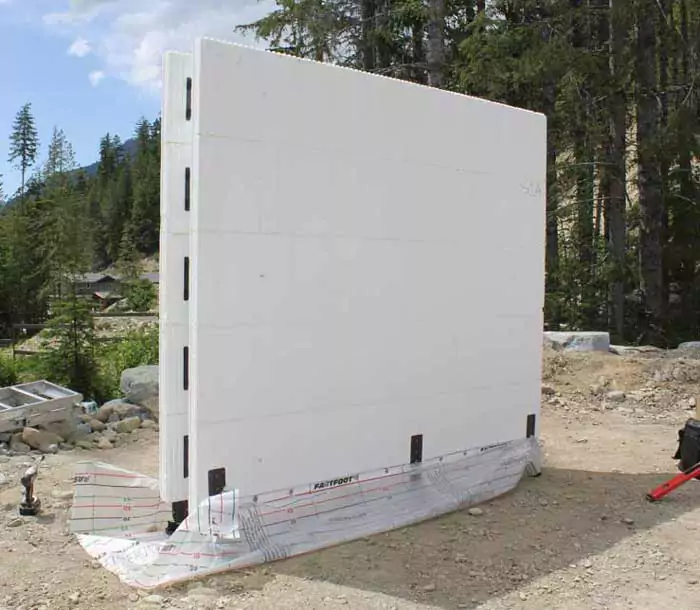 ICF Monopour System
The monopour ('MP') system is a pre-manufactured insulated foundation that is delivered to the jobsite in panels 8' long and up to 12' high.
Each MP panel consists of four elements:
Fastfoot® membrane on the bottom which forms the footing;
Pairs of MP side supports which support the ICF panel at the exact foundation and footing height;
Nudura® insulated concrete forms glued together into the full panel;
Bucks around the perimeter of each opening;
On the jobsite each MP panel is accurately aligned and joined to the next with foam glue and 1/2" strapping. Zont™ bracing is installed to hold the panels accurately in position, ready for concrete.
Steel reinforcing is provided with Helix® micro rebar, reducing site labour and installation time.
The Process
The following steps are followed when ordering MP panels for your foundation:
STEP 1 - You send us your architectural and engineering foundation drawings.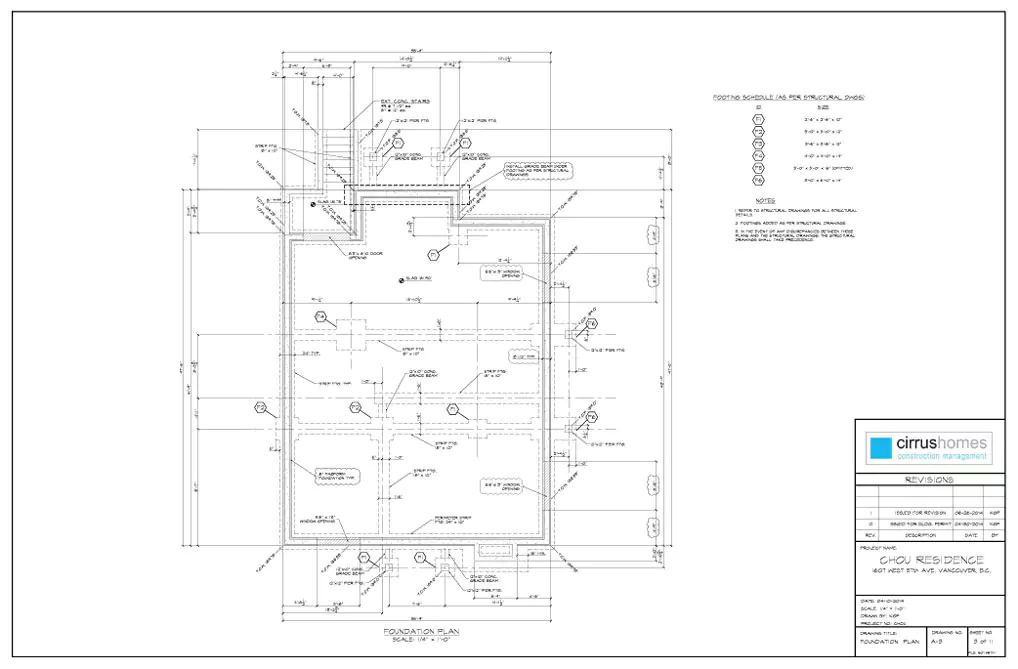 STEP 2 - We prepare a quotation for the supply of MP panels.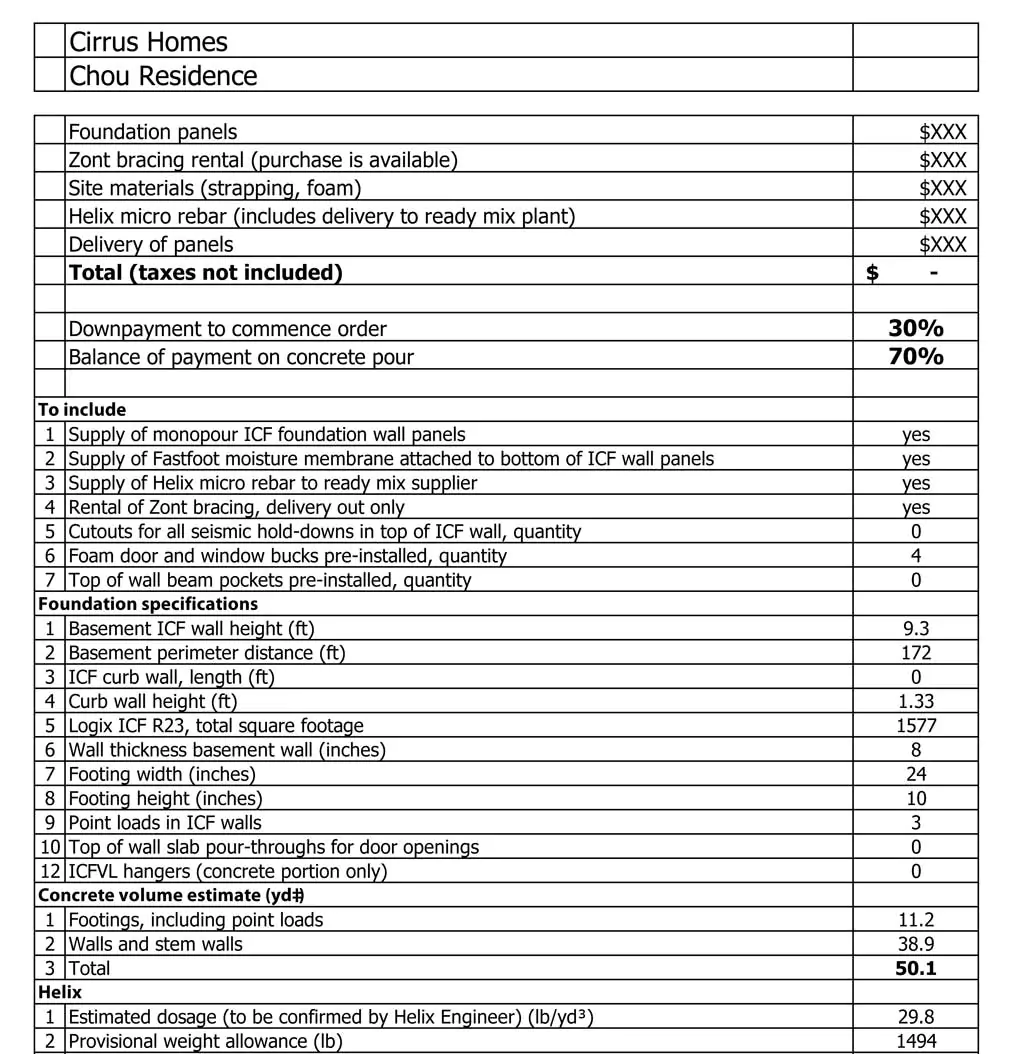 STEP 3 - Once the quotation has been accepted, we prepare a 3D approval drawing detailing the final dimensions for the foundation. Using the 3D model it is easy to determine and correct inconsistencies between the structural and architectural drawings. Errors and omissions are easily corrected on paper - it is expensive to correct them on the jobsite.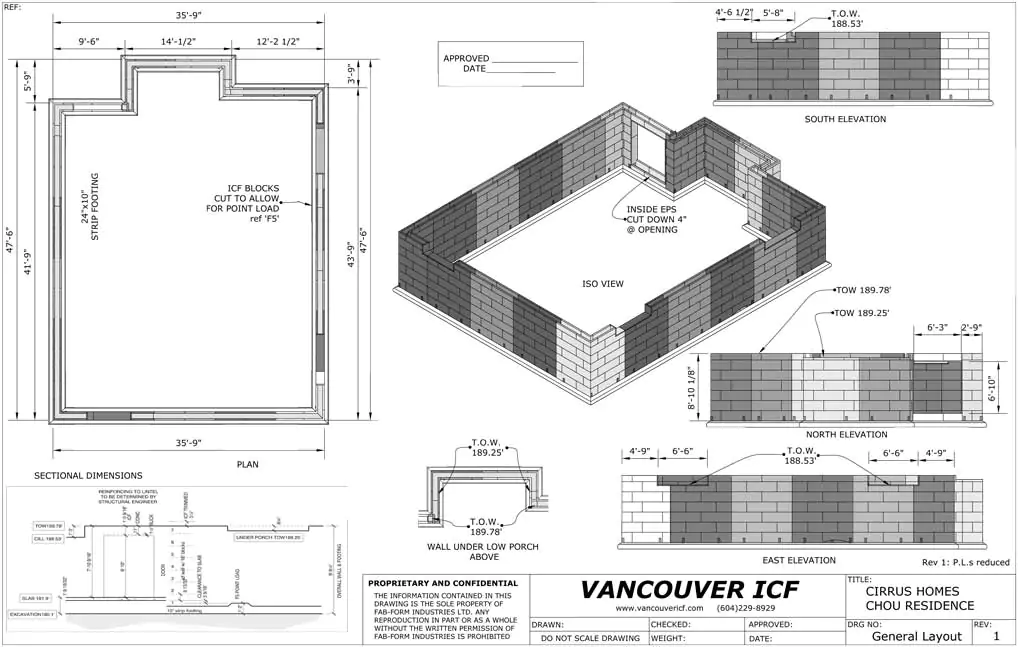 STEP 4 - Once the approval drawing has been accepted, we produce working drawings for each panel, which are then sent to production. Allow approximately one week for the delivery of panels to the job site.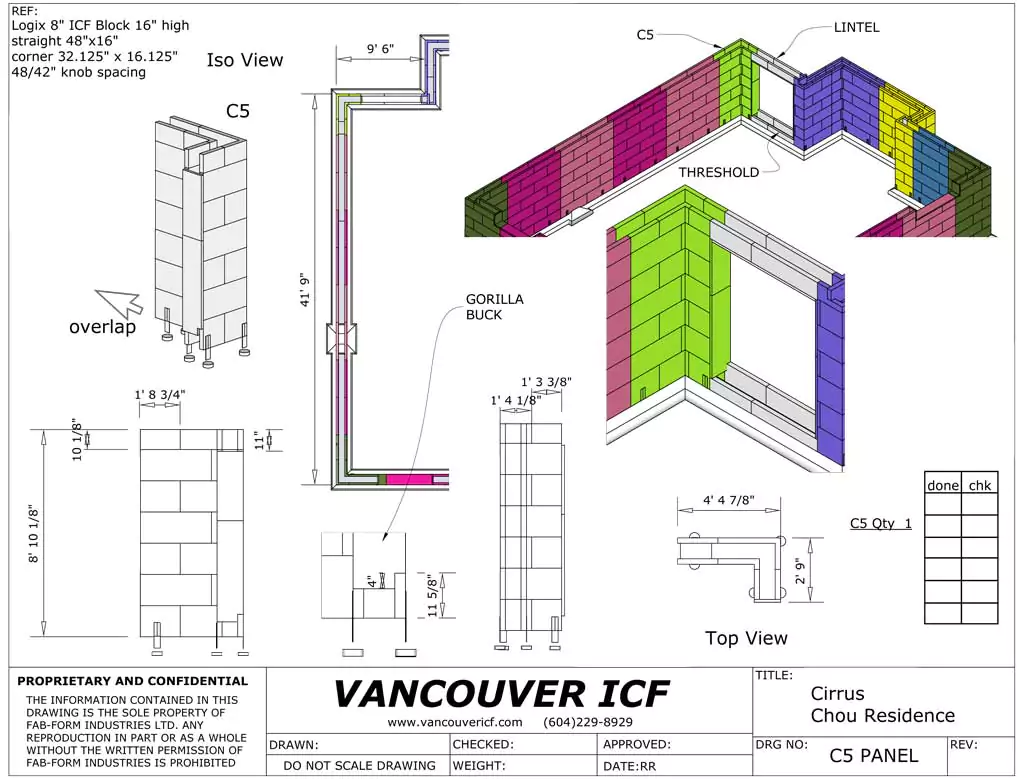 STEP 5 - We prepare a layout drawing showing the location of each panel as well as triangulation dimensions of the top of wall. This drawing is used by the installation crew when installing the panels.