Passive House Basement, Kingdom Builders, Fort Langley BC
Connor Nelson, Project Manager for Kingdom Builders, discusses the use of the Nudura XR35 block on their new passive house in Fort Langley. This is the first project outside of Ontario using this high performance ICF block.
The image below shows the 3D view of the foundation produced by Vancouver ICF that is created with every one of our quotations.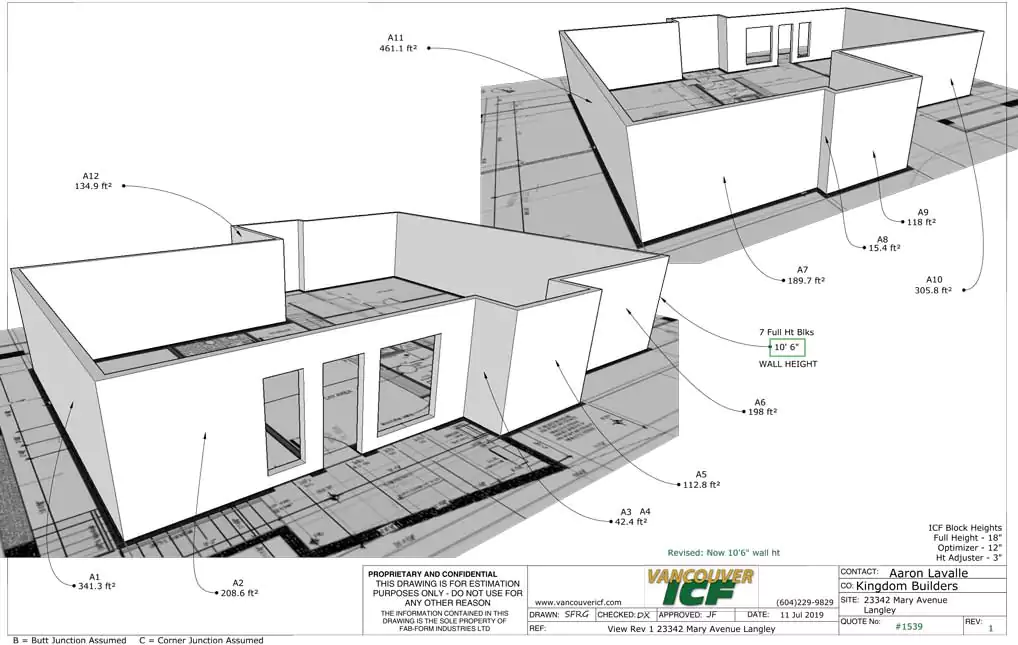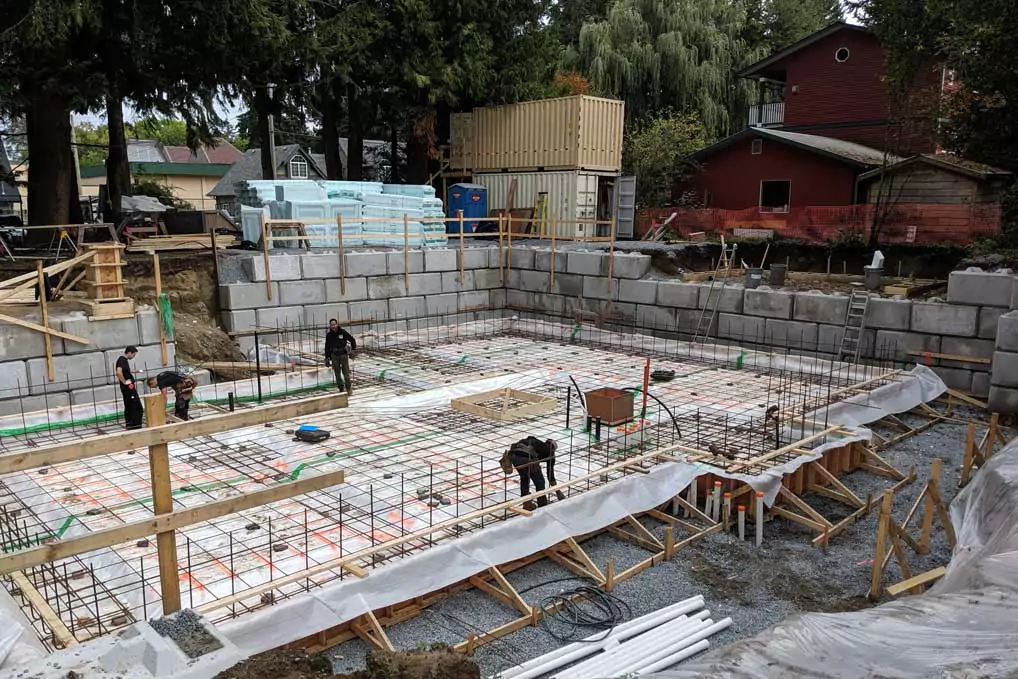 The fully insulated slab is an essential part of every passive house. Here the contractor is tying the rebar in preparation for the concrete. Note the thickened area around the perimeter as well as the interior footings and pads.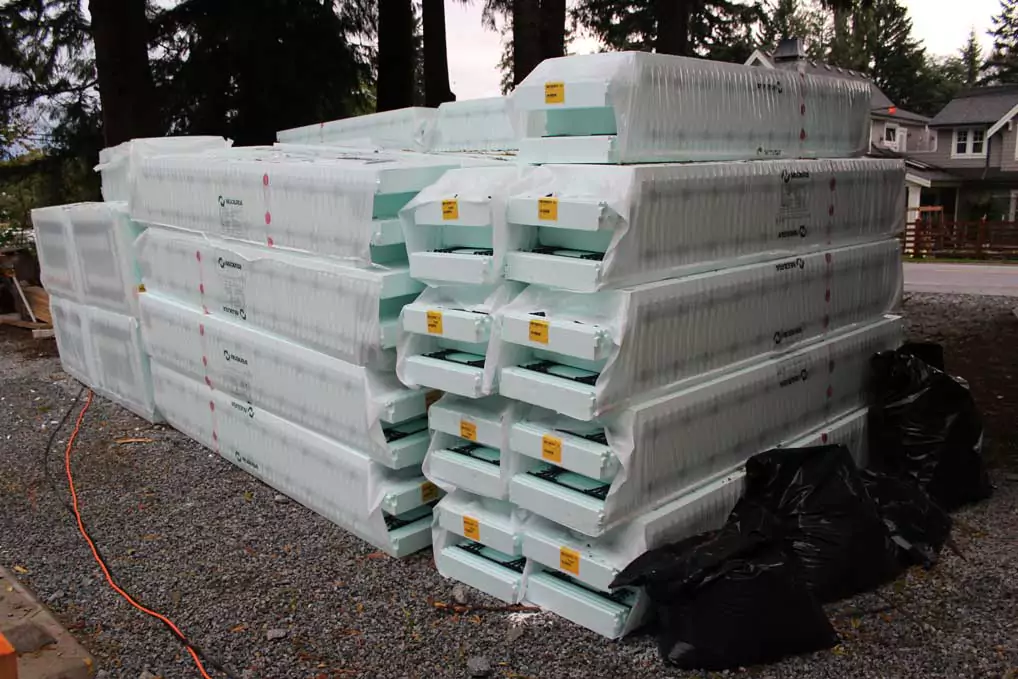 All the blocks for this foundation with a perimeter distance of 216 feet 10'-6" high, are found in this picture. As the Nudura block folds flat for shipping and storage, the space required on the jobsite is 50% less than a non-folding ICF.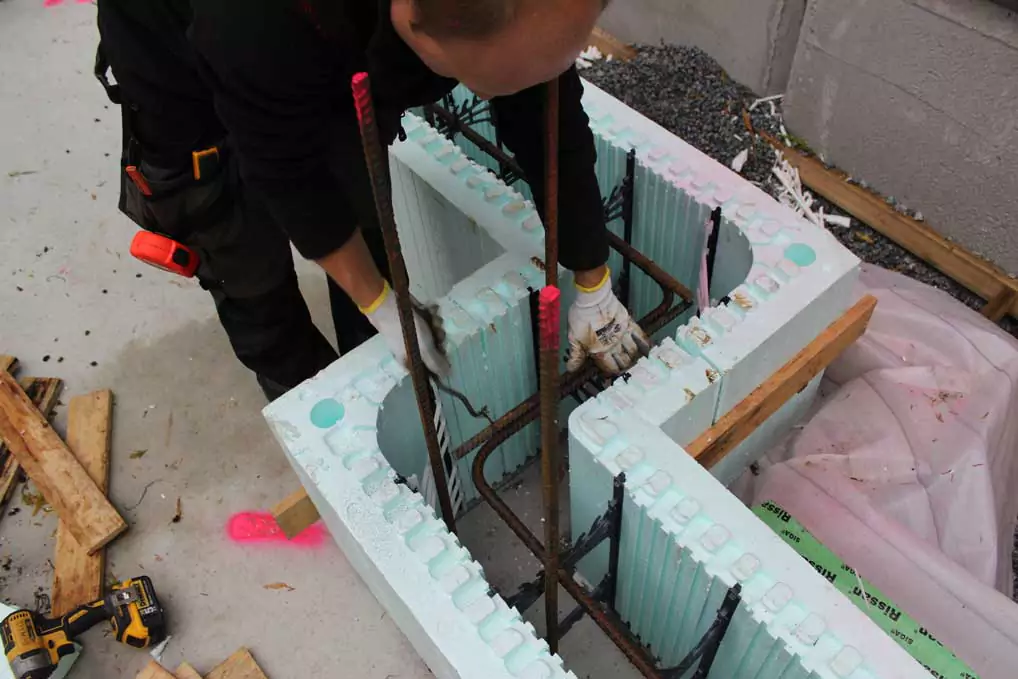 As shown in this photo, short offset corners are easily handled with the Nudura block.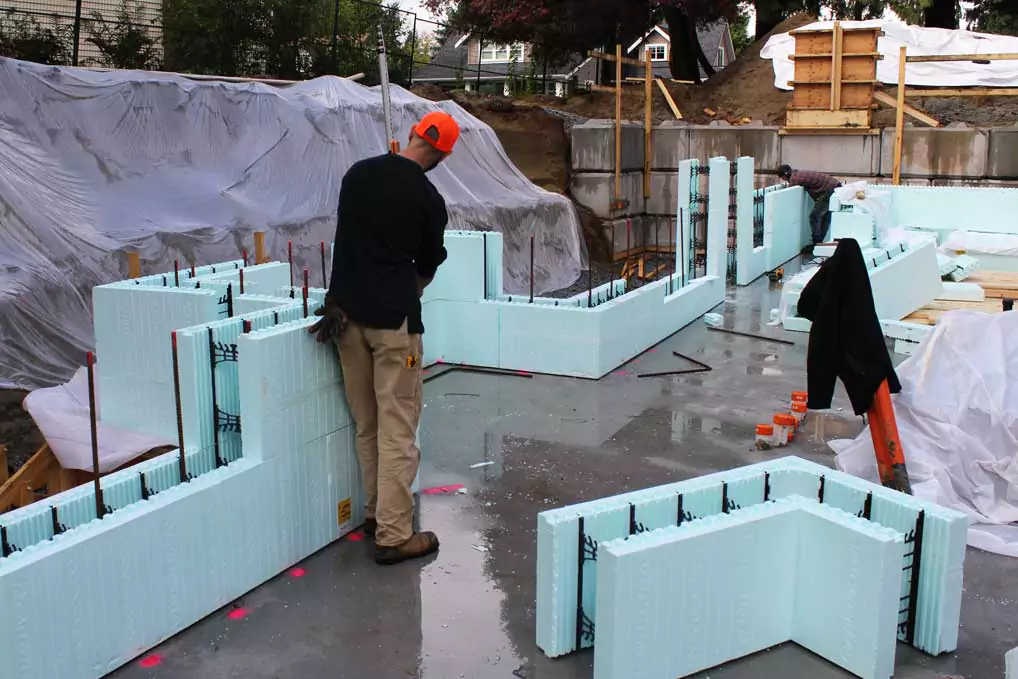 Connor checking wall heights to ensure no wedging is required under the ICFs, prior to foaming the ICF to the slab.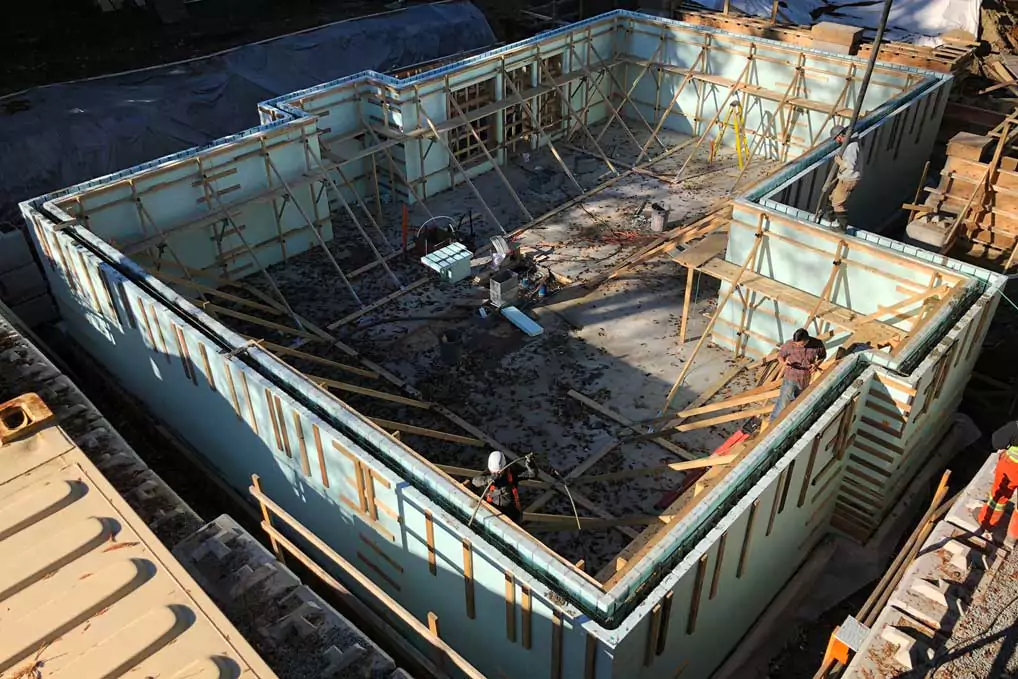 With the added strength of the 4" forms, 4' lifts of concrete were placed to increase speed.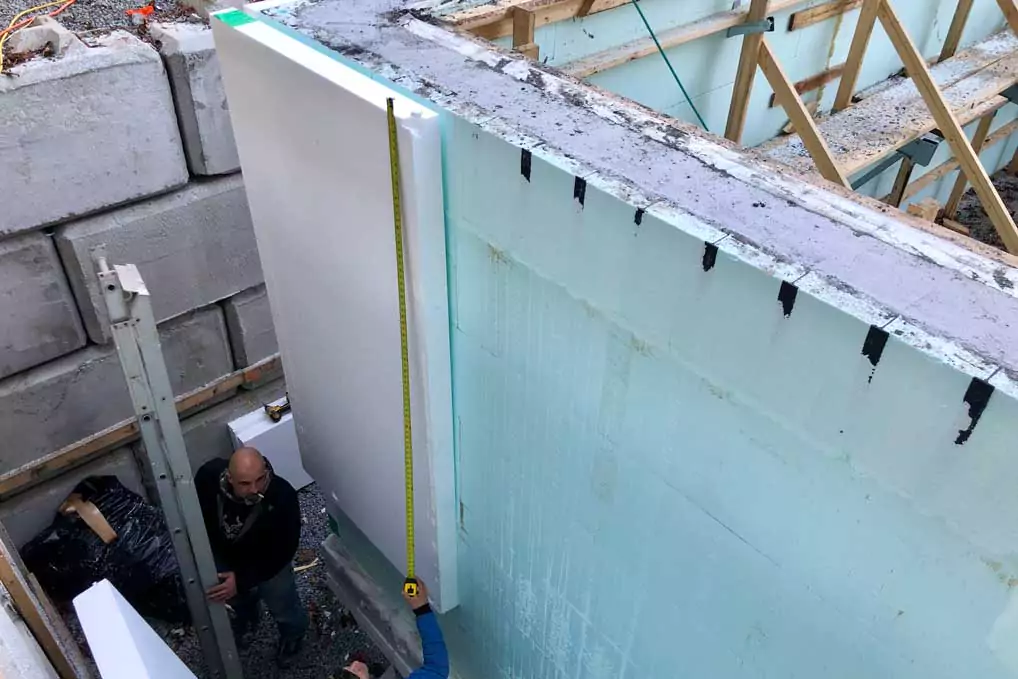 After concrete placement, Kingdom glued 4" of EPS on the outside of the ICF to achieve a total R-53 wall assembly.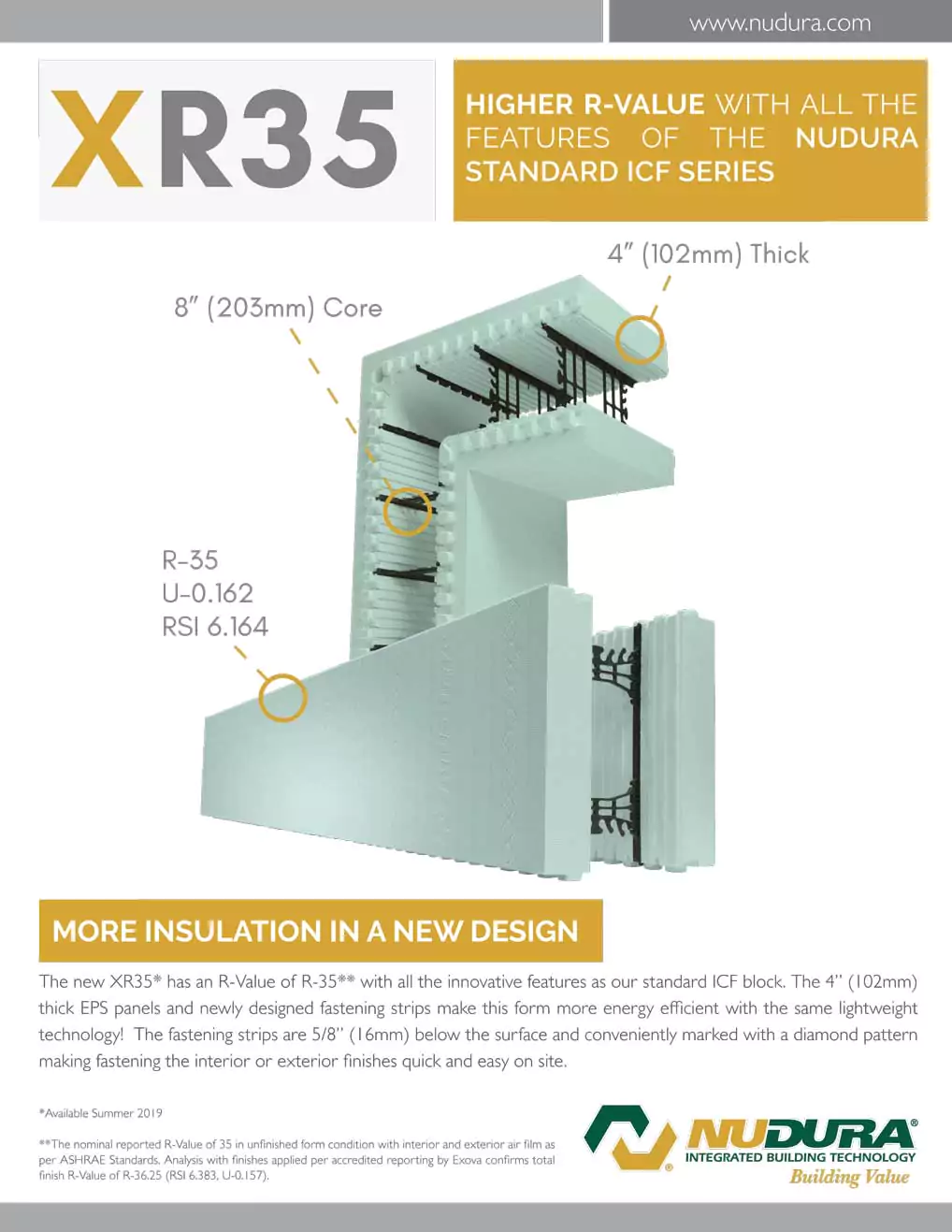 Click on image for PDF of the new XR35 brochure.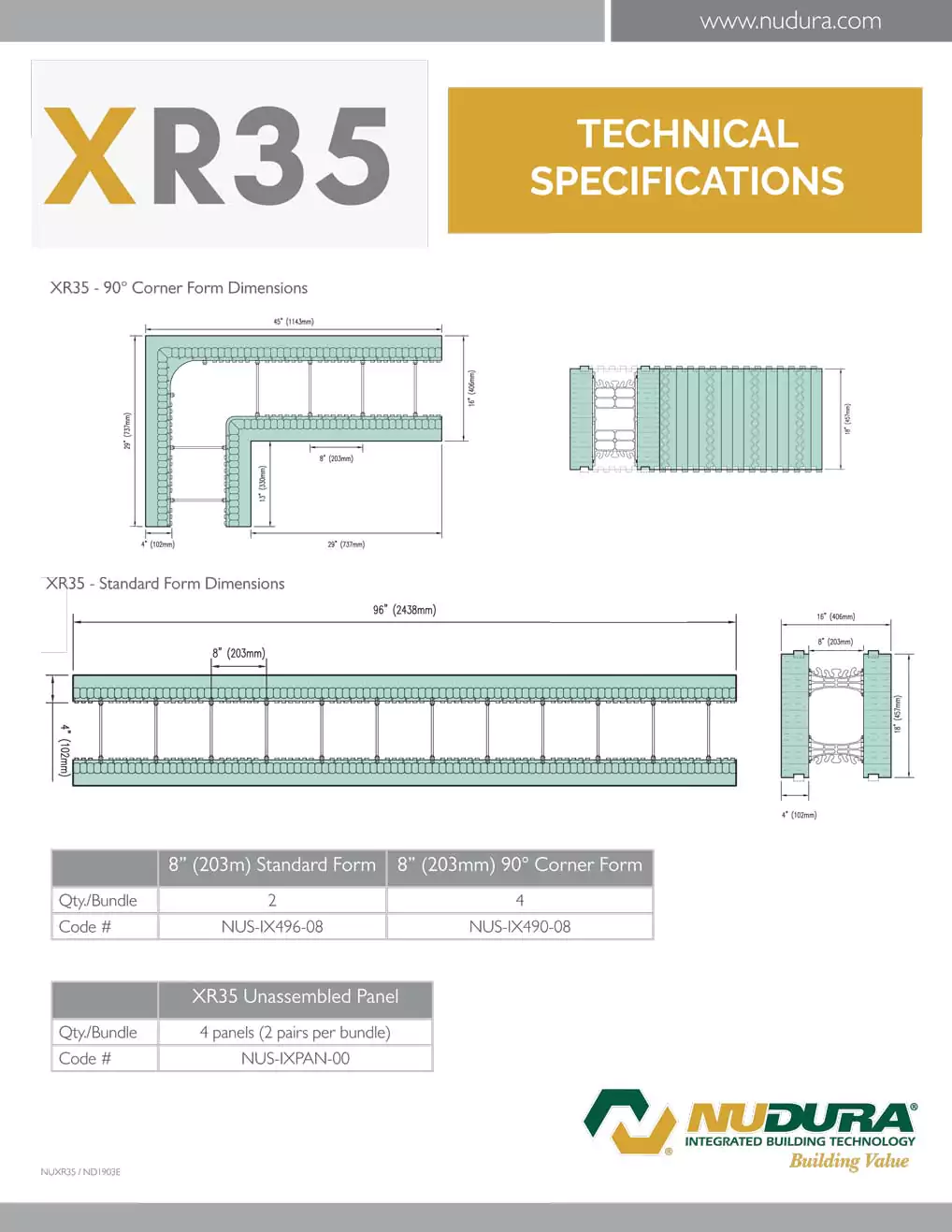 Click on image for PDF of the new XR35 brochure.