THE 12 HOUR FOUNDATION
James Hinks is a home builder in Chilliwack, BC. This is his first ICF foundation which was installed by SED Construction Ltd.
Construction of the walls began at 8:00 AM. By the end of the day the foundation, including bracing, was substantially complete. The next day the concrete pour began at 1:00 PM, with the 45 metres being poured in three and one half hours.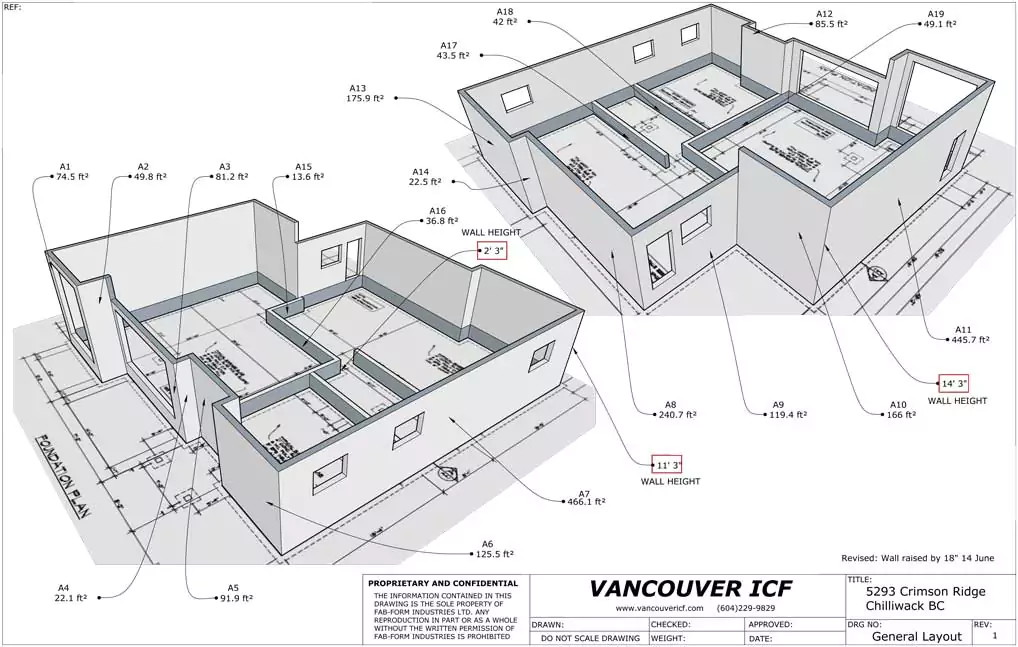 The foundation has 271 lineal feet of wall, with a maximum wall height of 14'-3". Surface area of the walls is 2,352 square feet including 15 corners and numerous openings.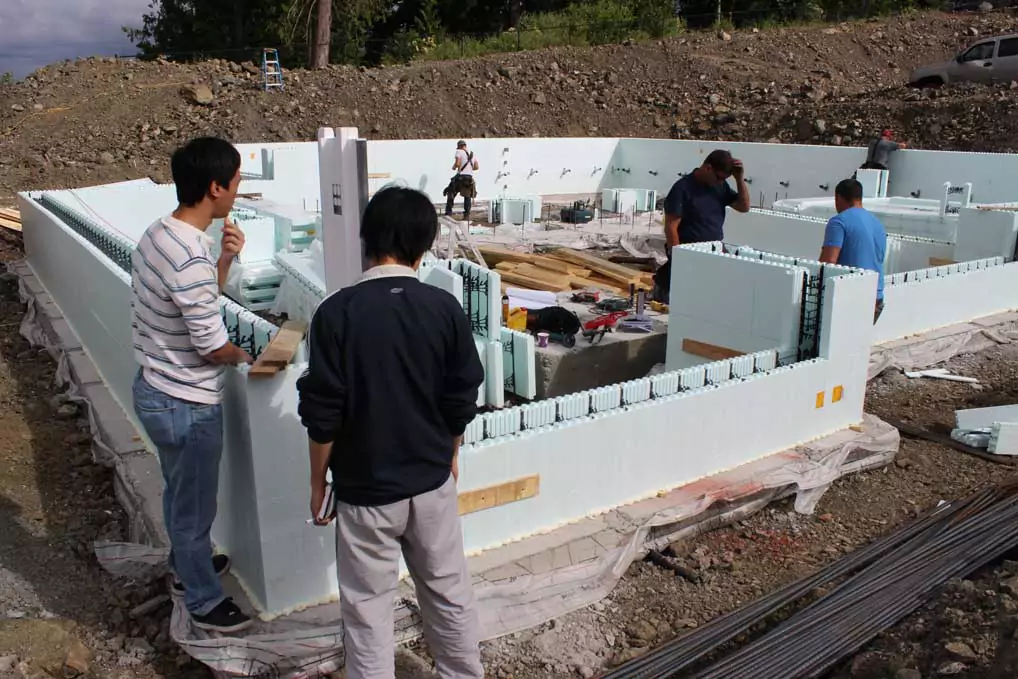 The second layer of blocks is being installed, while on the far side, Zont brackets are being attached to the wall.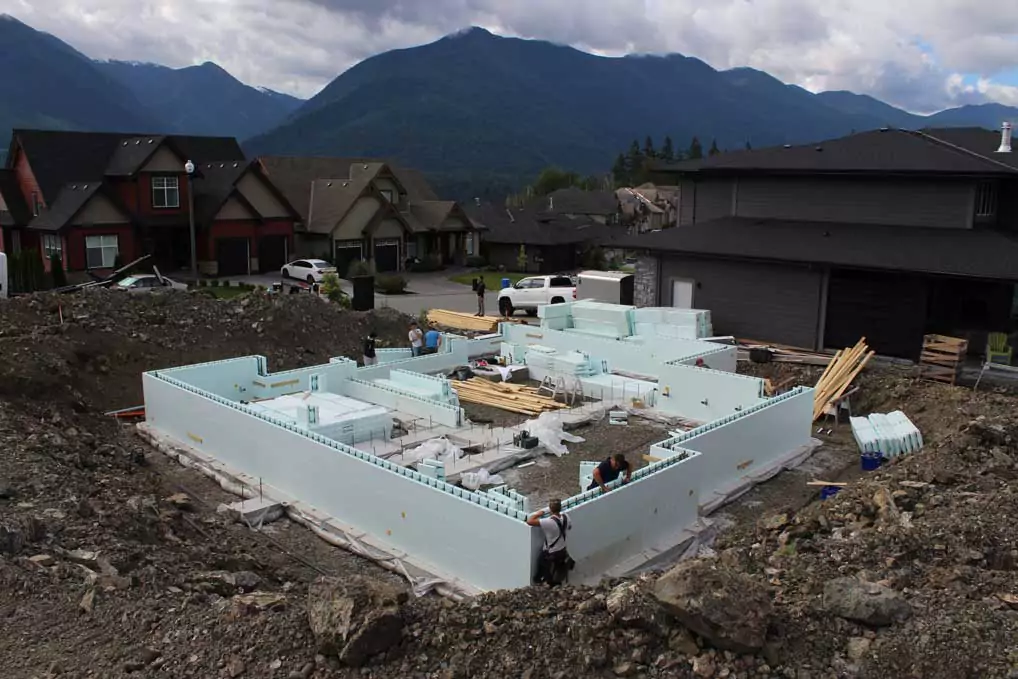 Installing the third layer of ICF. As the Nudura block folds flat, very little space is required for storage on the jobsite.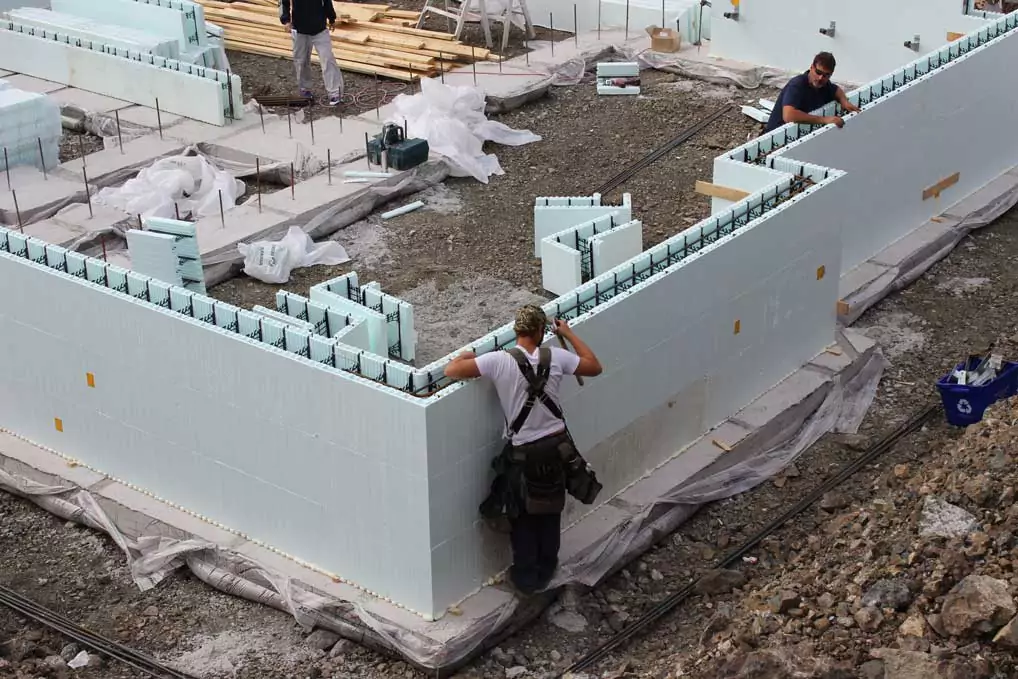 15M rebar is installed horizontally on every layer of ICF as shown here. The plastic web holds the rebar in position inside the form.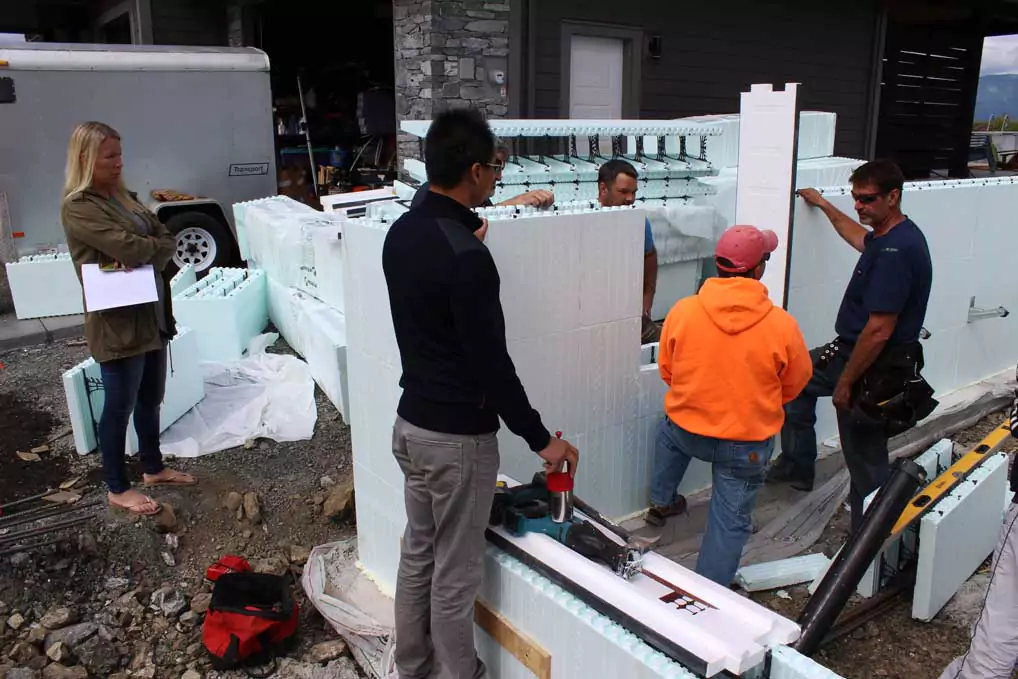 Shawn discusses the method of installing Gorilla bucks in the window openings.The bucks provide a fully insulated attachment point for doors and windows.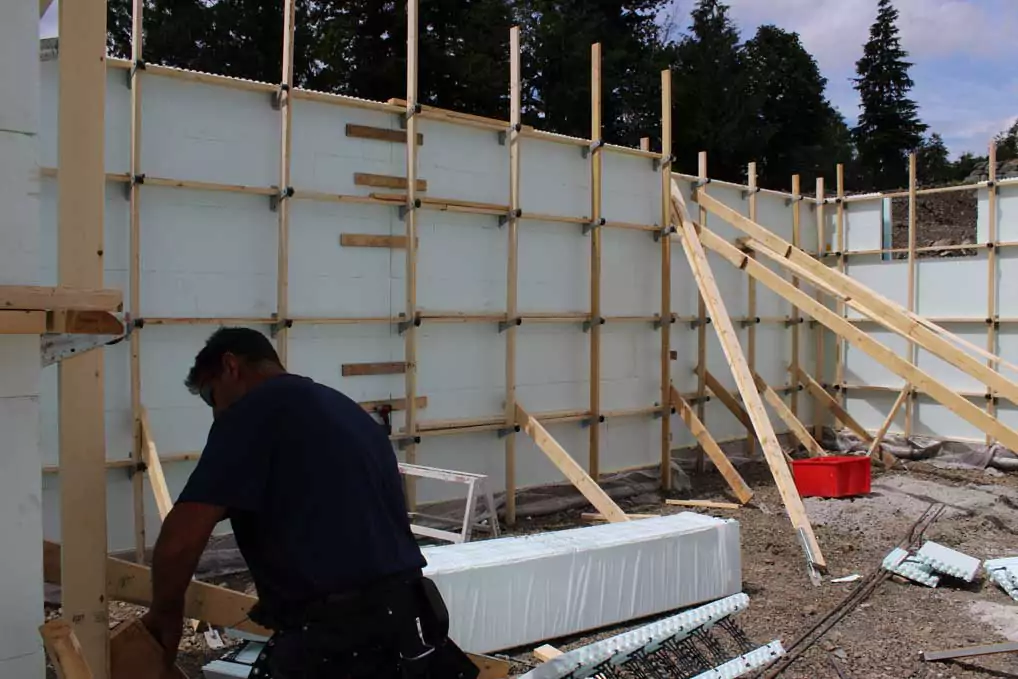 With the 14'-3" walls, Shawn installed four sets of horizontal walers, to ensure a straight and true concrete wall.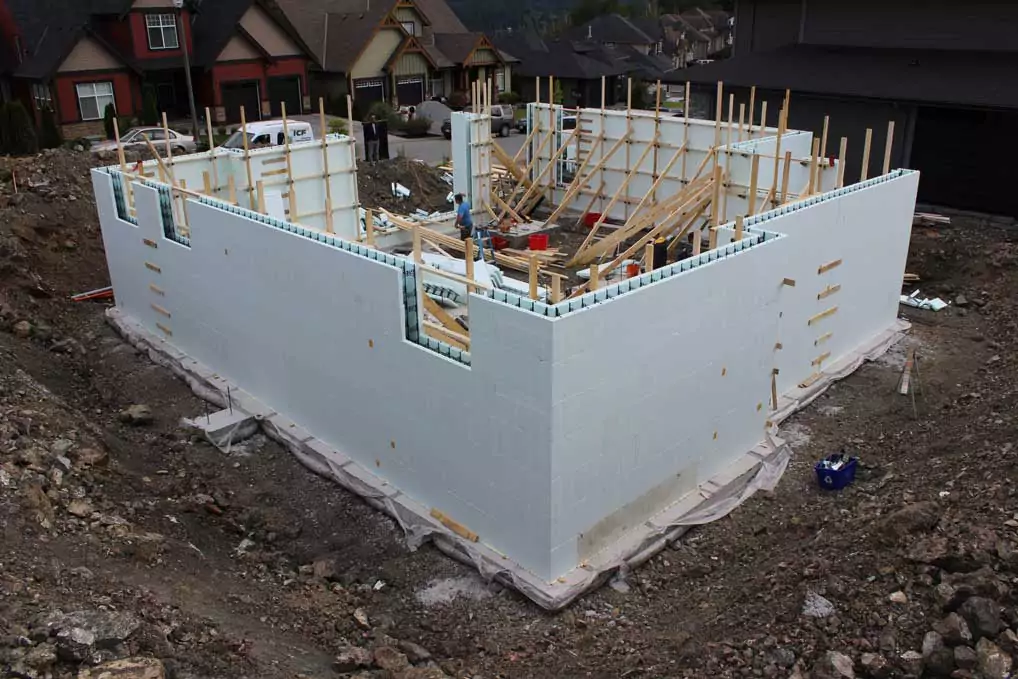 This photo was taken at 3:56 PM on the first day. The foundation is substantially complete.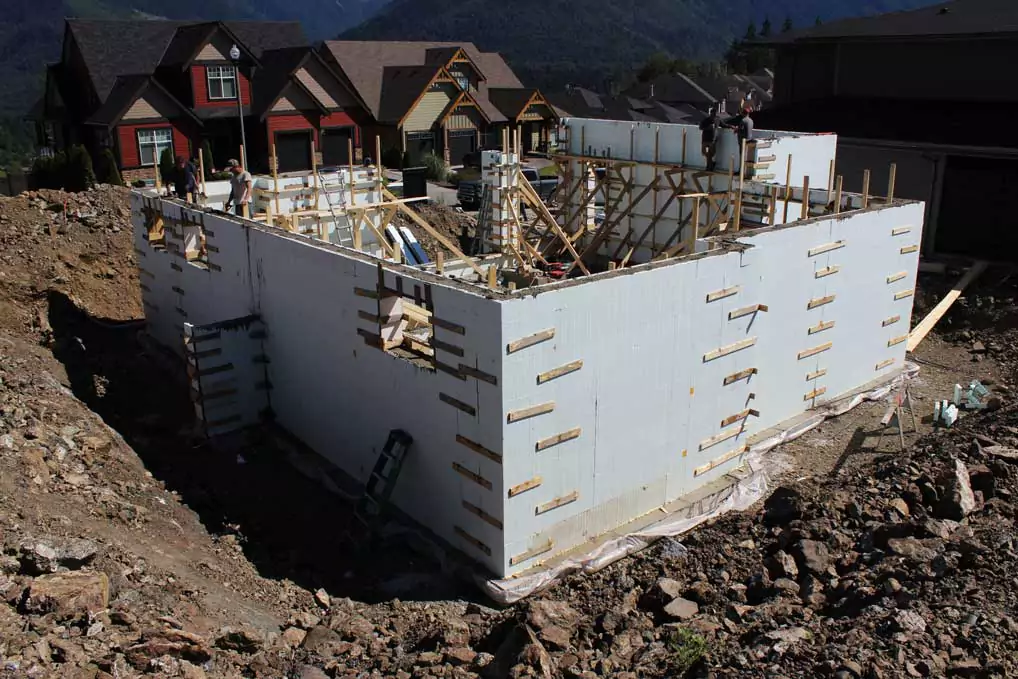 The next day pour is complete, 45 cubic meters. "I'm very impressed with the Nudura system", said James Hinks.