Chris Klaassen, partner at Alair Homes, walks us through their latest ICF project in Chilliwack. Chris has been working with Insulated Concrete Forms since 2010 and is a huge believer in the technology, even living in an ICF home himself for several years.
The image below shows the 3D view of the foundation we provide to Alair Homes prior to delivery. This ensures that everyone is on the same page and eliminates supply issues onsite.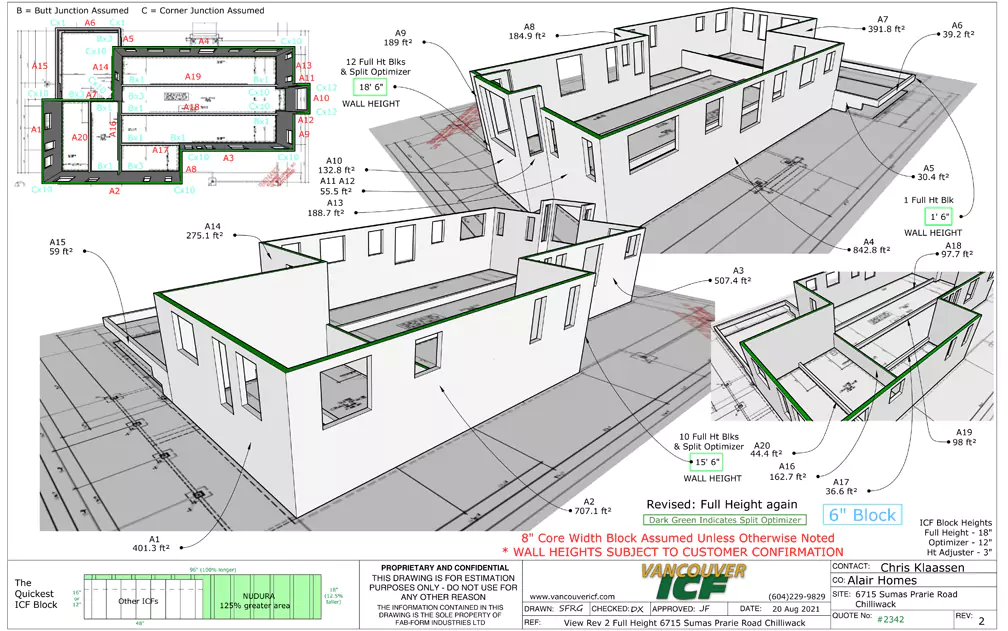 The project had over 300' of ICF walls, up to 20' in height from the footing. Concrete placement was spit over two days. The first pour enabled them to get above the crawl space and floor system, with the final pour getting to underside of roof.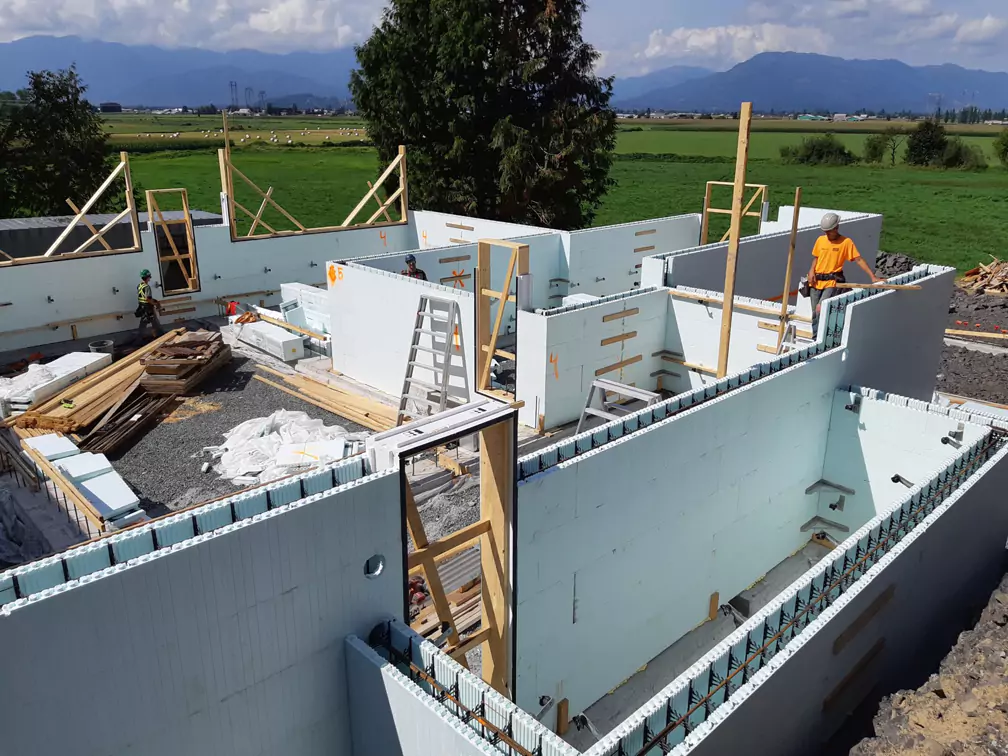 The project was a fairly simple design, but had 25 openings that needed to be detailed. As explained in the video, Chris used a combination of insulated window bucks and dimensional lumber.