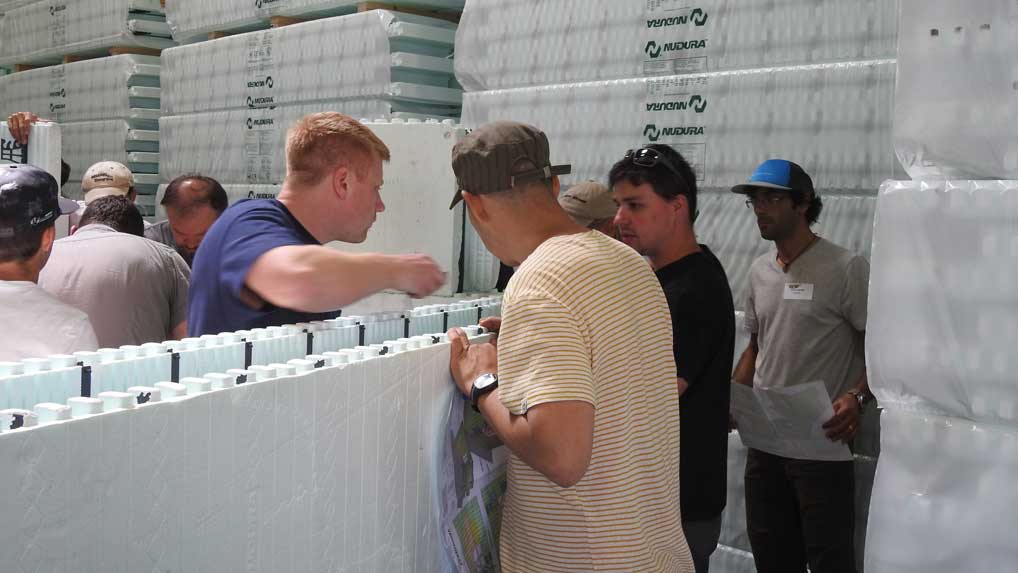 Training Sessions and Trade Shows

Our objective is to show you and your crew how to build successfully with Nudura, Fastfoot, Fast-Tube, Helix and Insul-Deck. Vancouver ICF offers one of the best ICF training programs in North America.
Standard Program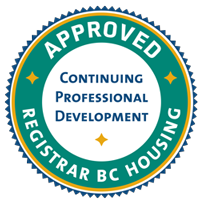 Our standard four and one half hour intensive training session is designed for framers and forming contractors and provides the knowledge and skills necessary to build proficiently with Nudura ICF forms, Gorilla Buck, fabric forms, Helix and Insul-Deck. The course provides 4.0 points of Continuing Professional Development for those builders registered with BC Housing. And the course highlights the incredible cooking of our Syrian employee Chauki and his wife Zeina.
Location is at the Vancouver ICF Training Centre, Unit 20, 1610 Derwent Way, Delta BC.
Site Visits
We often have site visits where the contractor is willing to have visitors see their use of our products. Coffee and muffins are always onsite. CPD points are not offered for Site Visits. Call Joey at 604.596.3278 for more information.
UPCOMING
| | | | | |
| --- | --- | --- | --- | --- |
| Fri, 23 Feb 2018 | Training Centre | Standard (4 hrs) | Guest speaker - Brian Hubbs, Principal, RDH Building Science, Building Envelope Design with ICFs | Click |
| Fri, 23 Mar 2018 | Training Centre | Standard (4 hrs) | Guest speaker - TBA | - |
| Fri, 27 Apr 2018 | Training Centre | Standard (4 hrs) | Guest speaker - TBA | - |
COMPLETED
| | | | | |
| --- | --- | --- | --- | --- |
| Fri, 24 Nov 2017 | Training Centre | Standard (4 hrs) | Guest speaker - Katherine Chevrier, QA Manager, Lafarge | Click |
| Tue, 7 Nov 2017 | 1438 West 32 Ave., Vancouver | Nudura site visit | T. Jones is the builder, Steve Kerr the sub-contractor. See brick ledges, custom corners plus a laneway house. Visit from 10:00 AM to 2:00 PM | - |
| Fri, 27 Oct 2017 | Training Centre | Standard (4 hrs) | Standard program, SOLD OUT EVENT | Click |
| Tue, 26 Sep 2017 | Richmond | Standard (4 hrs) | Five guest speakers, SOLD OUT EVENT | Click |
| Thu, 31 Aug 2017 | North Vancouver | Nudura training | Kevin Bornia, Nudura trainer | - |
| Fri, 28 Jul 2017 | Training Centre | Standard (4 hrs) | SOLD OUT EVENT | Click |
| Tue, 24 Jun 2017 | Burnaby | Site visit | Greg Hanbery, Cirrus Homes, discusses Nudura Monopour foundation using Helix reinforcing. | Click |
| Fri, 26 May 2017 | Training Centre | Standard (4 hrs) | SOLD OUT EVENT | Click |
| Thu, 9 Mar 2017 | Annacis Research Centre | Trade show and speakers | This unique ICF trade show was designed for building inspectors, architects, engineers and contractors. Presentations by 20 industry experts. SOLD OUT EVENT | Click |
| Thu, 2 Feb 2017 | Annacis Research Centre | All day event | SOLD OUT EVENT | Click |