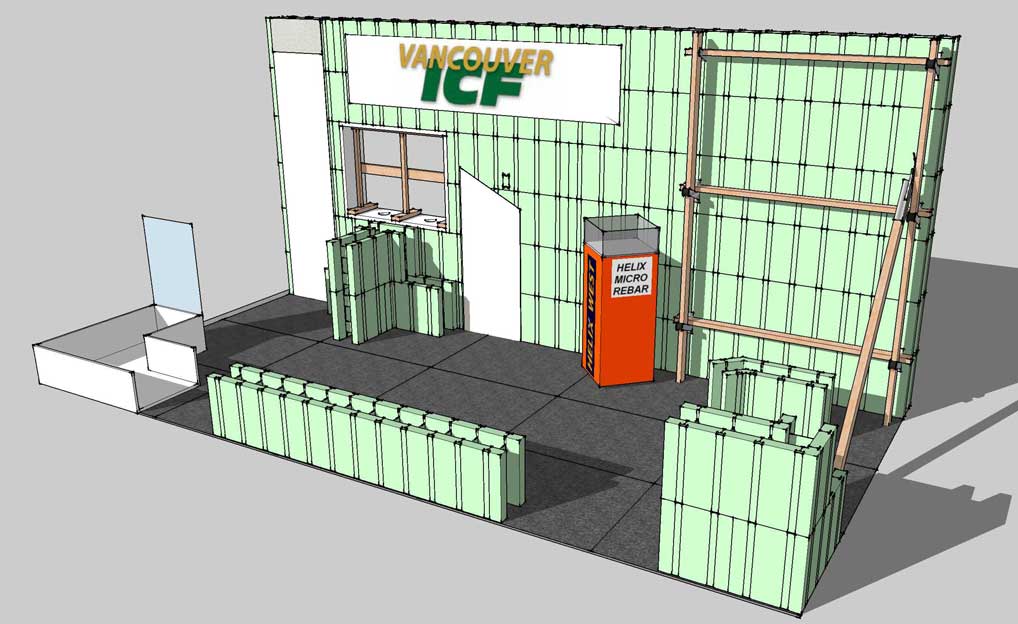 Buildex 2017
Vancouver ICF will be exhibiting at the Vancouver Convention Centre on Wednesday, February 15th and Thursday, February 16th 2017. Please call us if you need free entrance passes.
We will be showcasing:
We look forward to seeing you at the show.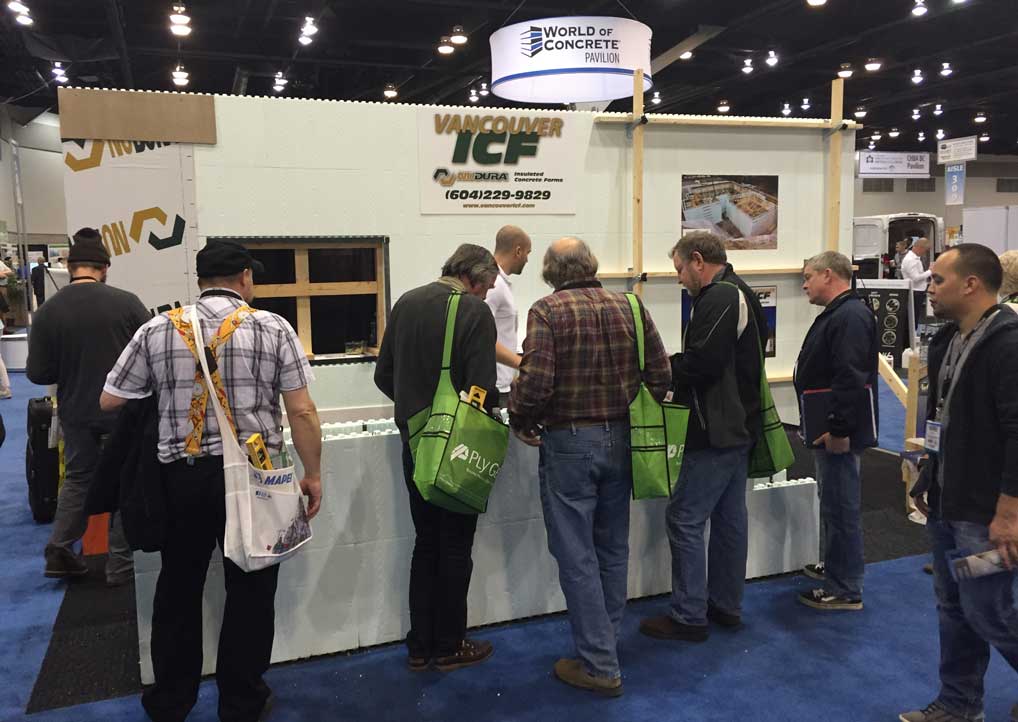 BUILDEX DISPLAY 2016
Here's our booth for the year 2016. "It was a very busy show for us", said Joey Fearn, Marketing Manager.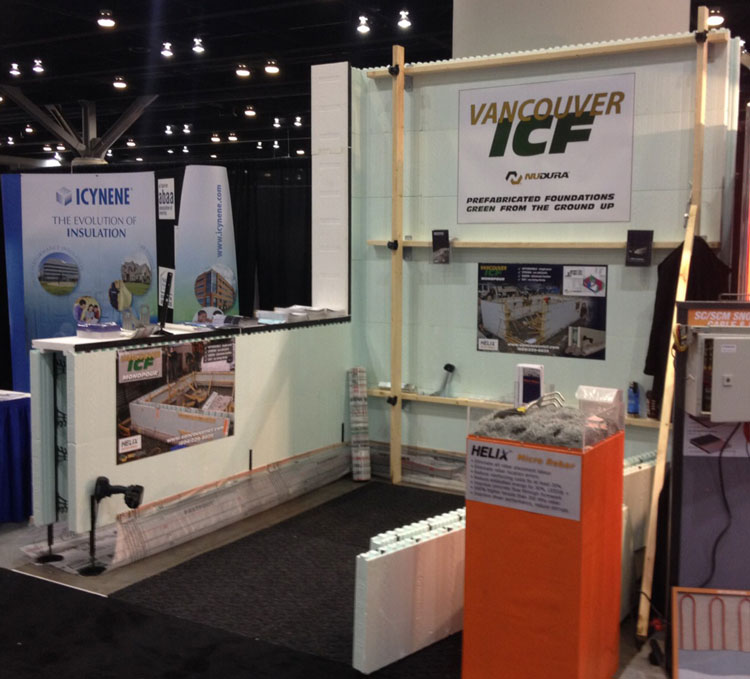 BUILDEX DISPLAY 2015
"It was our best Buildex Show ever!", confirmed Joey, Marketing Manager. "We got as many leads from this two day show as we got from the World of Concrete which lasted four full days."